Follow us on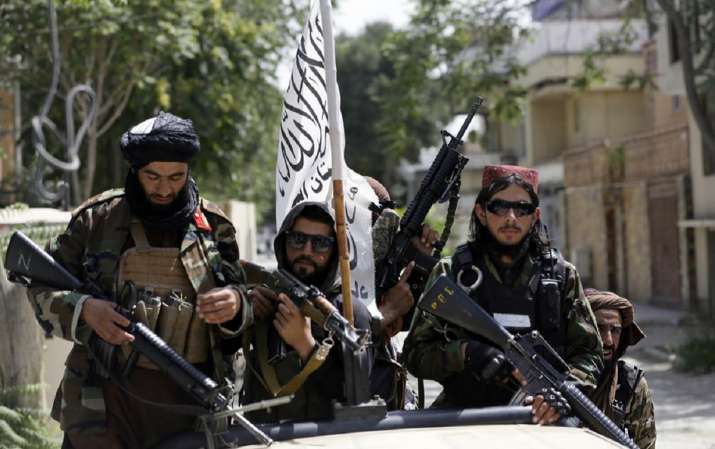 The Taliban have reportedly manhandled some Indians in Afghanistan. The incident has been reported from near the Taliban airport. According to various reports, the Taliban indulged in a scuffle with several Indians, mainly Hindus and Sikhs, following directions from the ISI. Media reports on Saturday also claimed 210 Indian nationals are still stuck at the Kabul airport in Afghanistan and are in a terrified state. The Taliban have searched the Indian nationals and have checked for their ID cards.
IAF plane departs from Kabul with Afghan leaders, Indian citizens
Meanwhile, an Indian Air Force (IAF) transport aircraft on Saturday departed from the Kabul airport with some eminent Afghan leaders, including public representatives from the Hindu and Sikh communities, as well as at least 90 Indians on board, sources said. The sources said that the IAF's C-130J transport plane landed in Tajikistan for refuelling and is likely to arrive at the Hindon Air Force Station in Ghaziabad on Saturday evening, they added.
Fearing that the Taliban militia may prevent the Afghan public representatives from boarding the IAF flight, the entire plan was kept secret till the aircraft took off from Afghanistan, the sources further said.
The IAF aircraft was waiting for the clearance at Kabul airport due to the huge rush as many countries have sent their military planes to evacuate its citizens.
This was the second evacuation made by the Indian authorities to bring back stranded citizens and Afghan nationals who wanted to leave the war-torn country after the fall of Kabul to the insurgents on August 15.
The first air rescue operation was made on August 17, when an IAF C-17 aircraft brought back 120 Indians, including Ambassador Rudrendra Tandon, the last batch of the Indian embassy staff and ITBP personnel.
What former diplomats said on situation in Afghanistan 
India should keep diplomatic channels open for talks with the Taliban, but move very cautiously towards legitimising it, former diplomat Gautam Mukhopadhyay said on Friday. Speaking at a discussion organised by the Press Club of India, he said, "a false narrative" is being built to project the Taliban as different from what the world saw in Afghanistan two decades ago.
"We must talk to them. That is diplomacy. We should be very careful in legitimising the Taliban," he said.
Mukhopadhyay said the takeover of Afghanistan by the Taliban will have an "inspirational effect" all across the world.
"Basically, it is not possible that what the Taliban has done is going to stay and be contained in Afghanistan. It will have ripple effects, demonstration effects and inspirational effects all across," he said.
Also Read | Taliban co-founder Baradar to meet jihadi leaders for talks on govt formation in Afghanistan