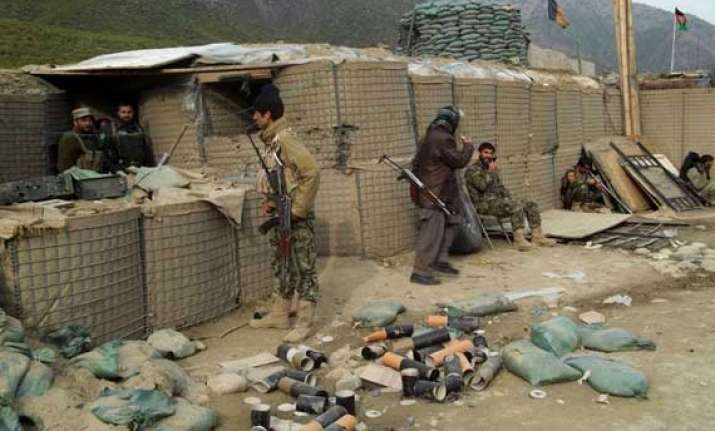 Kabul:  Taliban insurgents attacked an Afghan Army base in Ghaziabad district of Kunar Province, near the eastern border with Pakistan on Sunday morning killing over dozen of soldiers, while they were sleeping in their bunks.
This is the bloodiest attack on Afghan Army in the last several months.
This attack has raised questions about the Afghan Army's ability to hold out against the insurgents on their own as the NATO mission winds down and international forces prepare to leave Afghanistan by  the end of 2014.
President Hamid Karzai ordered a probe and cancelled a planned state visit to Sri Lanka in response to the attack.
General Zahir Azimi, spokesman for the Afghan Defence Ministry told an English tabloid "This attack was carried out by a lot of domestic and foreign terrorists. As a result of the heavy fighting, a number of the Afghan army soldiers were martyred, some wounded and some are still missing."
Afghan forces launched an operation to free the captured soldiers.
On Sunday, the Taliban said it would postpone negotiations with the United States over the release of Army Sgt. Bowe Bergdahl, who has been held captive since 2009.