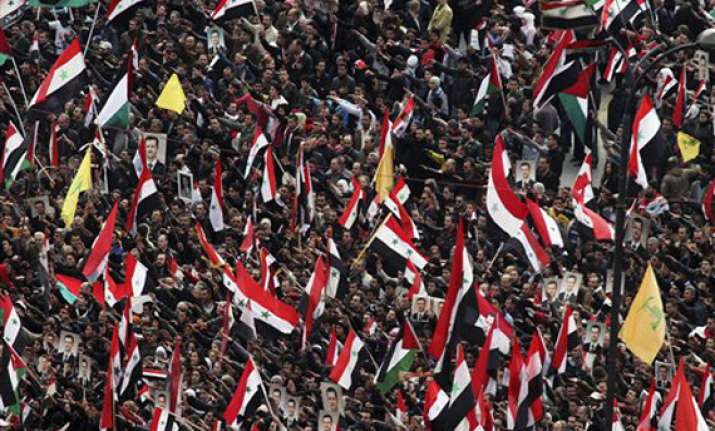 Damascus, Jan 13 : Syrian opposition activists say they are disappointed by the Arab League observer mission, but fear its failure to halt a deadly 10-month crackdown on pro-democracy protests could lead to foreign intervention. 

"The Arab observer mission is disappointing. At the technical level, they are not well-equipped and don't even have recorders to take the statements of witnesses," said Fayez Sara, a secular opposition activist. 

"They are not able to cover several parts of the country because the protocol doesn't guarantee them freedom of movement," added the former political prisoner. 
Critics say the Arab observer mission has been completely outmanoeuvred by the government in Damascus, with the opposition Muslim Brotherhood accusing it of covering up "crimes of the Syrian regime".

The Arab League decided in Cairo on Sunday to boost the manpower of its mission to Syria, despite the mounting criticism of its operations.

The bloc also asked the mission to report by January 19 on Syrian compliance with its plan to end the violence, which first erupted in March last year.

But the bloc's decision to boost the 163 observers it has already deployed was put on hold yesterday after three monitors were slightly injured when their team of 11 was attacked in the port city of Latakia on Monday.

 Opposition umbrella group the Syrian National Council (SNC) called Sunday's meeting in Cairo a step backwards and urged the League to "immediately" begin talks on proposing the Arab peace plan to the Security Council to "prevent procrastination".

The monitoring team has been in Syria since December 26 to oversee a deal to protect civilians, which requires the government to end violence, withdraw the army from the main cities, admit journalists and free political prisoners.