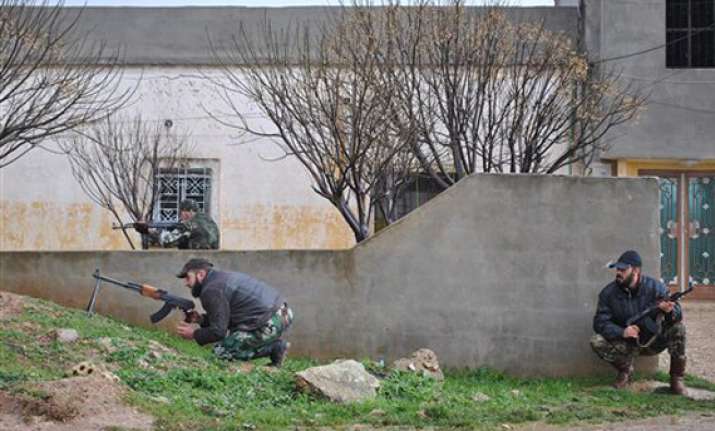 Nicosia, Jan 28: Violence in Syria claimed at least 46 lives today, including the first reported fatalities in the commercial city of Aleppo, the Syrian Observatory for Human rights said.

Syrian forces killed at least 34 civilians across Syria, the watchdog said.

That included 19 people in Nawa in the southern province of Daraa, five in Aleppo, five in Homs, one person in nearby Hama, a child in Damascus province, and another child and two adults in Douma, just north of the capital. 

The majority of civilian casualties were protesters shot by security forces, the Observatory said. 

In a telephone interview with AFP, Observatory director Rami Abdel Rahman said it is the first time security forces kill demonstrators in the city of Aleppo, which so far had been spared major unrest.

Separately, two attacks killed 12 members of the security forces, the Britain-based Syrian Observatory for Human Rights said.

Six were killed in a car bomb targetting a security checkpoint in the northwestern city of Idlib, Abdel Rahman told AFP, without providing any details on the identity of the assailants.

The other six were killed and five wounded in the southern province of Daraa by deserters who ambushed two buses transporting security personnel, the same source said. 

The spike in violence has left more than 100 people dead in the past two days that coincides with a bid to condemn Damascus at the UN Security Council despite Russian reservations.