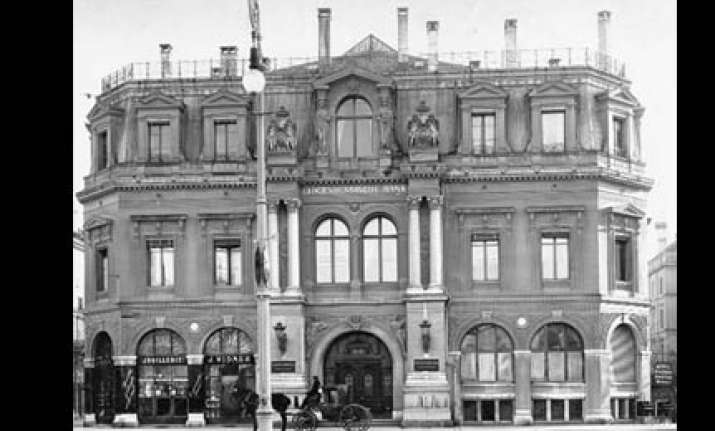 Switzerland has changed its attitude on tax havens and is ready to give assistance to India on the issue of black money stashed in its banks, a former lawmaker has said.
"Under international pressure, Switzerland has changed its attitude concerning tax havens and is ready to give assistance in this regard to India," said Rudolf Strahm, a former MP who held the post of Federal Price  Regulator till recently.
India and Switzerland are currently renegotiating the bilateral double taxation treaty, which would help the Indian authorities to seek details of Indians who have secret Swiss bank accounts.  While there is no official figure on the huge amounts of unaccounted money kept in Swiss banks, a petition moved by former Law Minister Ram Jethmalani and others claims that the amount involved is around Rs 70 lakh crore.
The Swiss government has already signed about 20 bilateral agreements with 20 countries on double taxation, Strahm said.
"There is a process of change of attitude in Switzerland concerning this capital from abroad," Strahm, a former MP of ruling Social Democratic Party who is on a visit to India, told PTI.  Strahm said the Swiss government has declared that it will give official assistance to countries on the issue of tax evasions.
"We are prepared for discussions with other countries on the issue. It is upto those countries to negotiate with the Swiss government," Strahm said. Asked about black money in Swiss banks from this country, he said India too can enter into an agreement with Switzerland on double taxation.
"I think the tax havens in Switzerland will change and will be corrected. In the last two years, we have very strong philosophy inside the government towards the question of tax evasions," he said.
Strahm is on 11-day visit to India during which he proposes to highlight the advantages of the vocational education and training programmes in Switzerland which have immensely helped meeting its industry requirements. He said the Gujarat government has evinced interest in adopting such vocational education model which combines education and practical training. PTI