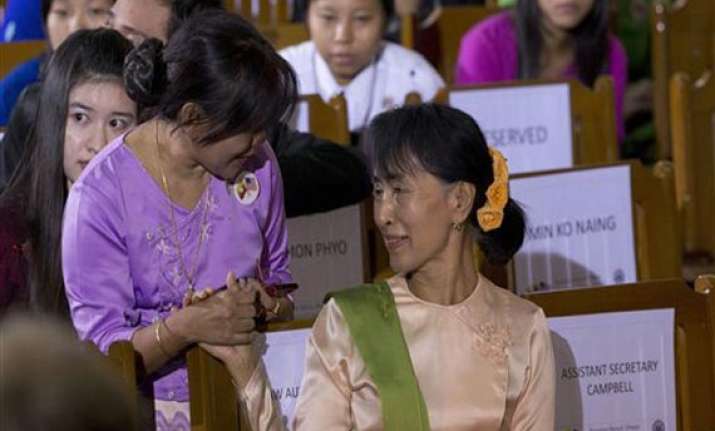 Monywa, Myanmar, Nov 30 : Opposition leader Aung San Suu Kyi has publicly criticized the forcible crackdown on protesters at a mine in northwestern Myanmar, saying the public needs an explanation of the violence that injured dozens, including Buddhist monks.
More than 10,000 people heard Suu Kyi speak Friday morning in a nearby village about the Letpadaung copper mine.
Protesters say it is causing environmental and social problems and occupied the project for 11 days before the crackdown.