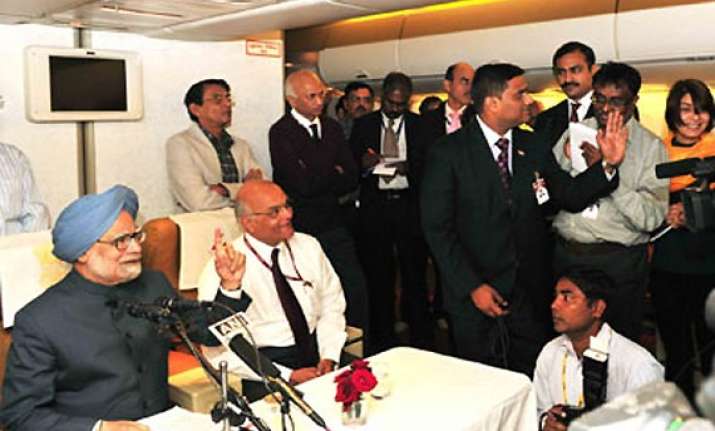 On Board PM's Special Aircraft: Regretting that the Land Boundary Bill for exchange of territories with Bangladesh could not be passed in the last session of Parliament, Prime Minister Manmohan Singh today said there was still time to get it through.
"I am myself disappointed that it has taken so long," he said on the Bill which provides for exchange of territories between India and Bangladesh which is delayed because of opposition by some parties like Trinamool Congress.
Singh was talking to mediapersons on board his special aircraft while returning from a visit to the US where he met Bangladesh Prime Minister Sheikh Hasina on the sidelines of UN General Assembly.
The issue of Land Boundary Agreement came up for discussion and Singh assured her of expediting it.