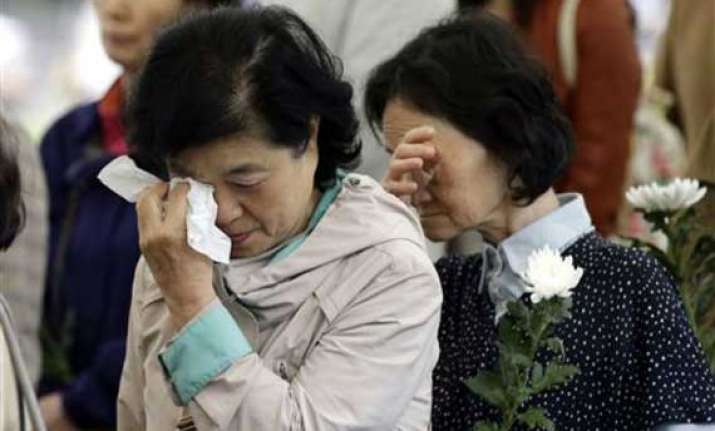 Seoul: A civilian diver involved in searches for dozens of missing people from the South Korean ferry disaster died on Tuesday, as other divers helped by better weather and easing ocean currents were picking up efforts to retrieve more bodies from the sunken ship.
The Sewol carried 476 people, most of them students from a single high school near Seoul, when it sank off South Korea's southern coast on April 16. Only 174 survived, including 22 of the 29 crew members. The sinking left more than 260 people dead, with about 40 others still missing.
On Tuesday, one civilian diver died at a hospital after becoming unconscious, government task force spokesman Ko Myung-seok said in a statement.
The 53-year-old diver was pulled to the surface by fellow divers after losing communication about five minutes after he began underwater searches, Mr. Ko said. It was his first search attempt, Mr. Ko added.
Investigators have also made their first arrests of people who were not on board the Sewol when it sank. The three people arrested are suspected of negligence in their handling of cargo on the vessel.
In all, 19 people have been arrested in the investigation, 15 of them crew members accused of abandoning passengers.