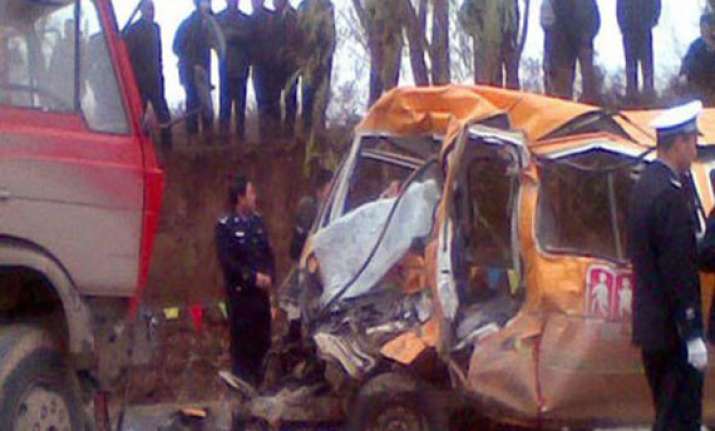 Beijing, Feb 21: At least six people died and 23 injured when an overcrowded bus fell into a river after overturning in China's Henan province Wednesday, Xinhua reported.
The accident occurred in the morning in Luanchuan county, some 300 km from provincial capital of Zhengzhou, the traffic police said.
The bus, with 34 people on board, had a loading capacity of 19, sources said.