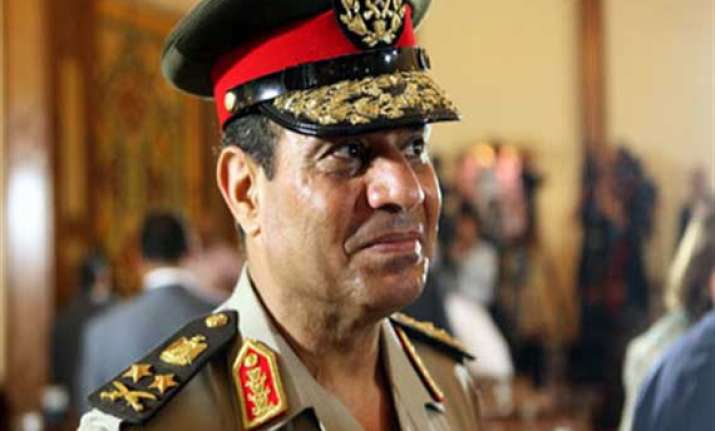 Cairo: Abdel Fattah al-Sisi, the ex-army chief who toppled Egypt's first freely elected Islamist President, today won a landslide victory bagging over 96 per cent votes in the presidential polls that strengthened the military's grip on power in the deeply polarised nation.
Sisi, 59, won at least 23.9 million votes with an overwhelming number of Egyptians choosing the retired Field Marshal over his only electoral rival Hamdeen Sabbahi, who won less than four per cent, according to provisional results.
Voter turnout in the polls was low at 47 per cent despite the government extending the polling for a third day. The turnout was lower than the election that brought Mohammed Morsi to power in 2012.
A surprise in the 2014 presidential race was the number of invalidated votes - exceeding 1 million.
Although the results are announced by the judges supervising polling centres across the country, they are still considered unofficial as they must be verified and then announced by the Presidential Elections Commission (PEC).
Judge Tarek Shebl, a member of the PEC's general secretariat, told Al-Ahram's Arabic news website that the official results will be announced either on Sunday or Monday.
Sisi's victory had long been predicted.