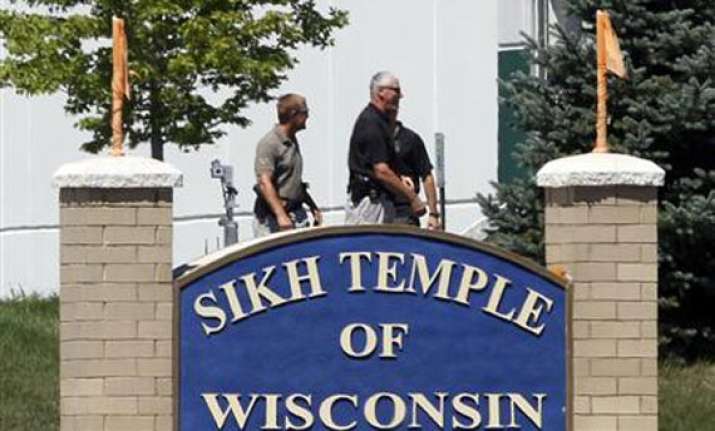 Wisconsin (US), Aug 4: After a gunman killed six worshippers at a US Sikh temple last year, survivors and their families vowed not to let money divide them.  In the weeks following the August 2012 shooting, USD 1.1 million in donations poured in to the Sikh Temple of Wisconsin from the US, India, Canada, England and elsewhere.  Contributions came from individuals, corporations, churches, other Sikh temples and even elementary school children.
Among the victims were a 41-year-old mother of two, her family's primary breadwinner, and an 84-year-old man who retired decades earlier. Their different life circumstances raised difficult questions: Do their families deserve an equal share of the money? Or should the families of younger or higher-earning victims receive more?
In the aftermath of shooting rampages in Colorado, Virginia and elsewhere, victims' families have clashed over how to distribute money donated by well-wishers.  But the Sikh Temple leaders, on the advice of outside counsel, decided in the end to divide the money equally among all six families.
It was a controversy-free decision, said Harcharan Gill, a temple trustee.
"There were no issues about, 'Why did you give this much to this person?' They're all just thankful for what they got," Gill said. "There was some rethinking about the need basis, about the age in life. But the people advised us that a life is a life and the value is the same."
Each family's total amounted to more than USD 125,000.  The family of another victim, a 65-year-old priest who has remained nearly comatose since he was shot in the head at close range, also received about the same amount. Another priest was shot twice in the abdomen and survived; his family got about USD 75,000.
Surinder Kaur's husband, Sita Singh, was among the dead.  She and her four children, who range in age from 9 to 20, came to the US from India immediately after the shooting.  Singh said didn't know how her family could have survived without the generosity of the countless anonymous donors.  "The money has gone to rent, food, utilities. There's still some left but life's getting hard," she said, tears welling in her eyes. Her 19- and 20-year-old children were hoping to get work permits so they could help support the family, she said.
The outpouring of financial support followed a rampage a year ago Monday in which an Army veteran with ties to white supremacy groups killed six people at the temple and wounded five others before killing himself. FBI agents were unable to determine a motive, leaving survivors to forever wonder why?