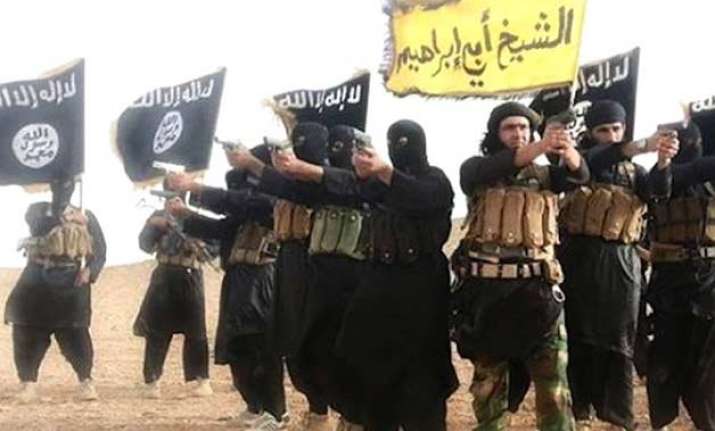 The battle against Islamic State fighters in Iraq is being largely fought by a coalition of militia groups.
British broadcaster Sky News aired footage from the front lines showing opposing forces just a couple of hundred metres apart.
Amereyah Fallujah has seen some of the most fierce fighting.
The militias are making gains in the effort to retake Iraq's towns and cities from the Islamic State group.
Parts of the city of Tikrit, capital of Salahuddin province, have been taken back during three weeks of fighting.
Shiite militia commander, Hadi al Amiri, believes Tikrit could be retaken within days.
He pointed to the success in Diyala. But Sunni families there have returned to find their homes burned and looted, according to Sky.
Rights groups say dozens of villages were destroyed by Islamic State fighters, but also Shia militias.
The Islamic State group captured Tikrit and Iraq's second largest city Mosul during its rapid advance across north and west in June.
The extremists now rule a vast area straddling the Syria-Iraq border.