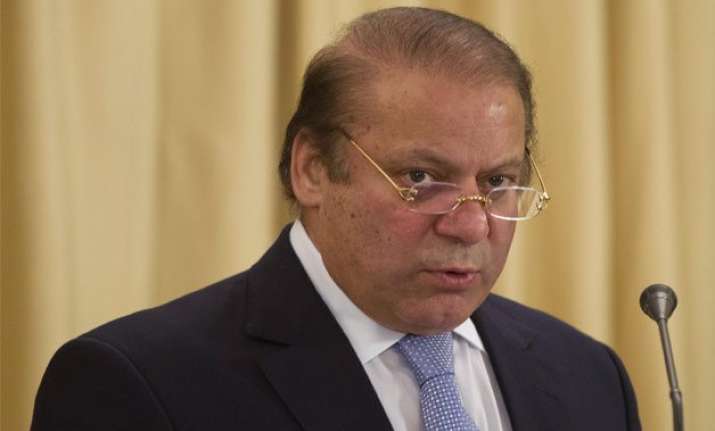 Islamabad: Pakistan Prime Minister Nawaz Sharif today chaired an all-party meeting to discuss key issues, including the proposed route of the USD 46 billion China-Pakistan Economic Corridor project through PoK, an ambitious venture that has raised India's concerns.  
The government last month had assured political parties that Sharif will soon brief them on key national issues, including the Pakistan-China Economic Corridor (PCEC), electoral reforms and rights of the provinces.  
The ambitious 3,000 km-long project via Pakistan-occupied Kashmir is part of Beijing's "Belt and Road" plan to expand its trade and transport footprint across Central and South Asia. It will give China easier access to Middle Eastern oil via the deepwater port of Gwadar.
On the eve of Prime Minister Narendra Modi's visit to China, India said it has raised with Beijing its concerns over huge Chinese investments in Pakistan-occupied Kashmir following President Xi Jinping's trip to Pakistan last month.
"The matter was raised with the Chinese Ambassador here. It was also taken up by our Indian envoy in Beijing," Foreign Secretary S Jaishankar said when asked about China cooperating with Pakistan in developing infrastructure projects in PoK.
The project has generated controversy in Pakistan with political leaders particularly of smaller provinces alleging that the project had been altered to benefit Punjab province ruled by Sharif's PML-N, Dawn reported.
Federal Minister for Planning and Development Ahsan Iqbal on May 2 challenged politicians who had accused the government of altering the route of the CPEC to substantiate their allegations with evidence.
The minister offered assurances that "not a single inch of the originally proposed route has been changed" and that "such baseless allegations" were not in the nation's interest.