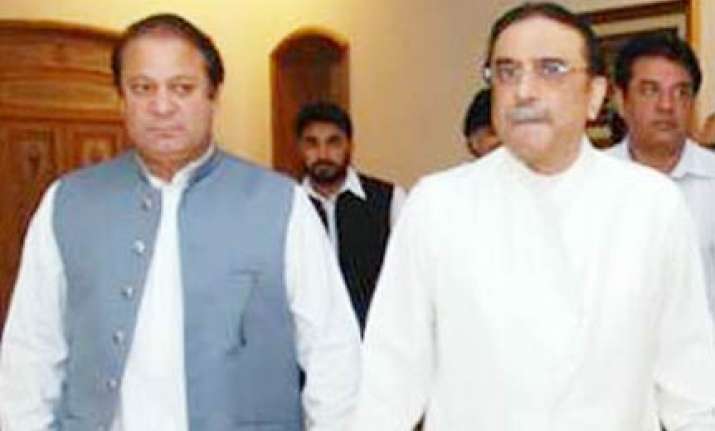 In a surprise move, opposition leader and former Pakistan PM Nawaz Sharif decided against supporting a constitutional reforms package that envisaged a major overhaul of the country's constitution and undoing constitutional changes made by former military rulers.  
The package, which was slated to be introduced before the country's parliament on Friday, sought to amend one-fourth of the constitution's articles. Sharif said he had taken the decision at the eleventh hour, as the country's superior judiciary wasn't taken into confidence regarding the procedure of the judges' appointment. Earlier, the government claimed to have developed a consensus over the constitutional reforms.  
The package also sought to transfer powers from the president to the prime minister in line with the Pakistan's 1973 constitution. The former military rulers — general Zia ul Haq and general Pervez Musharraf — made changes to the constitution through legal framework orders and later got them endorsed by their rubber stamp parliaments.  
An All-party Parliamentary Committee on Constitutional Reforms has suggested more than 100 amendments to over 70 articles, sources said. For the first time in the country's history, the committee has also suggested some major changes in the constitution to give more administrative, financial and political autonomy to the provinces. The reforms committee was formed last year in the light of ruling PPP's promise to repeal the controversial 17th amendment that gave country's president extraordinary powers.  
In order to stop military interventions in the future, the committee has suggested an amendment to the Article 6, proposing that any person validating military takeovers will also be charged with treason. With few exceptions, judges of the superior judiciary in the past validated military interventions.