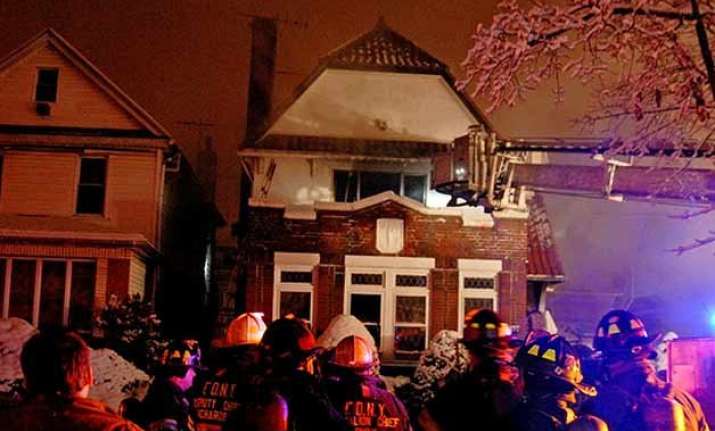 New York: Seven children were killed after a fire, apparently caused by a malfunctioning hotplate left on for the Sabbath, tore through an Orthodox Jewish home in New York City on Saturday.
Their mother and another child were left in a critical condition, authorities said.
The fatal fire started shortly after midnight while the children were asleep in five bedrooms in the rear of the home in Midwood, a leafy section of Brooklyn known for its low crime and large Orthodox Jewish population.
Fire investigators believe a hot plate left on a kitchen counter ignited the flames that raced up the stairs to the second floor.
Daniel Nigro, Commissioner of the New York City Fire Department, called it the worst fire tragedy New York has had in seven years.
Many religious Jews do not use electricity on the Sabbath, along with refraining from work and observing other prohibitions meant to keep the day holy.
As a result, some families may leave them on so they are usable without violating any religious laws or traditions.
Neighbours who spoke to reporters expressed great sadness over the fire.