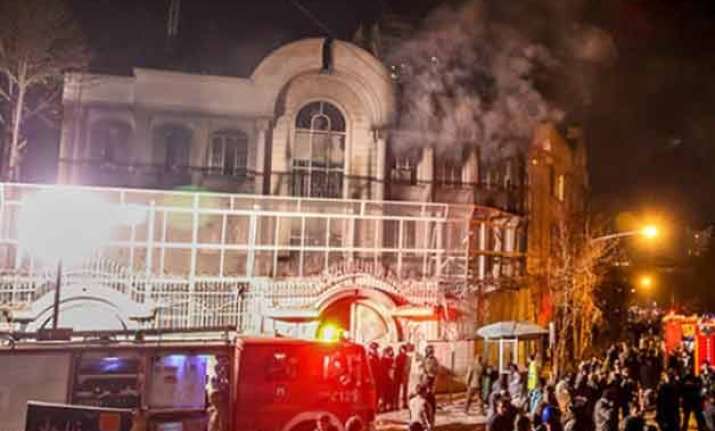 Tehran: Iranian protesters stormed the Saudi consulate in Tehran early on Sunday morning and reportedly set parts of it on fire in a reaction against the execution of 56-year-old cleric Nimr al-Nimr, a key figure in anti-government protests in the kingdom since 2011.
Demonstrators who had massed at the embassy gates to protest at Nimr al-Nimr's execution broke into the embassy and started fires before being cleared away by the police, Iran's ISNA news agency reported
The move came after the Saudi Interior Ministry announced on Saturday that 47 people, including the prominent Shia leader Nimr al-Nimr, were executed on terrorist charges.
Nimr, the most vocal critic of the dynasty among the Shi'ite minority, had come to be seen as a leader of the sect's younger activists, who had tired of the failure of older, more measured leaders to achieve equality with Sunnis.
The protesters gathered in front of the Saudi consulate and chanted slogans against the Arab state's authorities, according to the report.
They pulled down the flag of Saudi Arabia from the building of the consulate and throw handmade crackers which caused fire in part of the building, it said.
Earlier on Saturday, Iran's Foreign Ministry summoned Saudi Arabian charge d'affaires to Tehran and strongly condemned the execution of Nimr al-Nimr.
Iranian Deputy Foreign Minister for Arab and African Affairs Hossein Amir-Abdollahian conveyed the strong protest of Islamic republic to the Saudi envoy, Ahmed al-Muwallid, over what he called the "irresponsible behaviour" of the Saudi officials in this regard, according to the state TV.