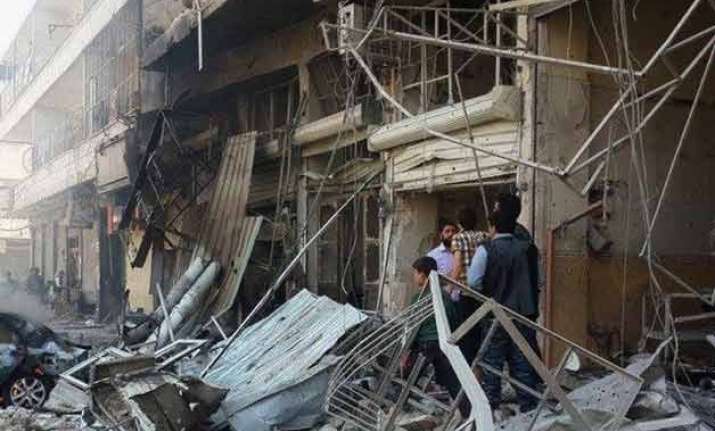 Beirut/Damascus: Russian defense minister Sergei Shoigu said Russia is using warships in the Caspian Sea to target the Islamic State group in Syria.
Russia last week began carrying out air strikes in Syria in what it said was a pre-emptive operation against terrorism in the Middle East.
Shoigu told President Vladimir Putin in televised remarks that Russia on Wednesday morning carried out 26 missile strikes from four warships of its Caspian Sea flotilla. Shoigu insisted the operation destroyed all the targets and did not launch any strikes upon civilian areas.
Meanwhile, a Syrian official said a ground offensive has been launched in central regions of the country amid intense shelling and Russian air strikes.
The official, who spoke on condition of anonymity in line with regulations, said the operations are concentrated in the neighboring provinces of Hama and Idlib.
Activists and rebels say Syrian troops backed by Russian air strikes battled insurgents in central Syria on Wednesday in the first major ground fighting since Moscow began launching air raids on militants last week.
The Russian air strikes appear to have emboldened Syrian troops to launch a ground offensive after suffering a string of setbacks in northwestern Syria over the past few months.
The Islamic State group is not present in the areas where the fighting is underway.