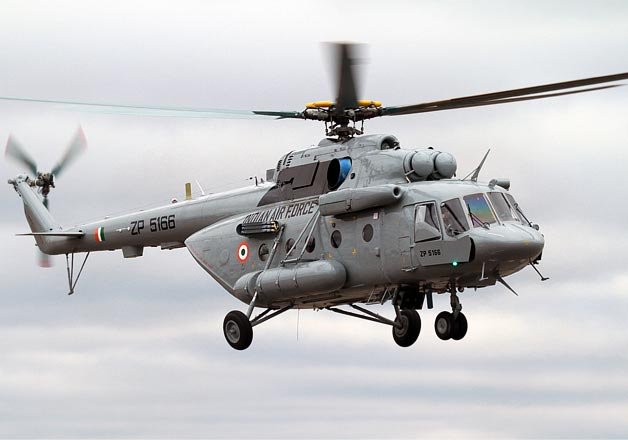 Moscow/New Delhi: The Russian supplier of Mi-17V-5 medium-lift helicopters is expecting another order from India for which negotiations are currently on, a statement from the Rostec State Corporation said today.
It supplied 151 Mi-17V-5 helicopters to India and said negotiations are on for another 48.
"A commercial proposal has been presented to the Indian side earlier this February and after the commercial terms are agreed upon, a firm order is expected to be received this year," Rostec State Corporation CEO Sergei Chemezov said.
"We assume that the negotiations will not take a long time... The technical specifications and parameters have been agreed, the two parties will only have to agree upon the commercial terms," Chemezov said.
"It is not just about price, which is affected by inflation, but also the order and timing of deliveries and payments. I am sure that the contract will be concluded this year, perhaps even in a few months. India has long been and remains our strategic partner, and we intend to maintain our leading position in the helicopter sector and increase Rostec's presence in the region," he said.
Rostec State Corporation promotes the design, manufacture and exports of high-tech manufacturing products for civilian and military use.
Designed to transport cargo inside the cabin and on an external sling, the Mi-17V-5 is one of the world's most advanced military transport helicopters. It can also be deployed in troop and arms transport, fire support, convoy escort, patrol, and search-and-rescue (SAR) missions.
The Mi-17V-5, supplied to India, ranks among one of the most technically advanced helicopter with a complex navigation and electronic display.
The complex system also simplifies pre-flight check of the helicopter with information from all sensors of conjugate systems on a single monitor screen.
In addition, the helicopters are equipped with modern powerful engines, which significantly extend the capabilities for the transport of heavy and bulky loads. This is of special relevance in India's characteristically diverse topography.
India continues to be one of the largest operators of Russian airborne equipment.
In the entire history of aviation cooperation between the two nations, enterprises that are currently united into the Russian helicopters holding company have delivered to India 110 units of the Mi-4, 128 units of the Mi-8 and about 160 units of the Mi-17.
In 2008, Rosoboronexport, a company of Rostec State Corporation, signed a contract for the delivery of 80 Mi-17V-5 to India, which was completed in 2011-2013. In 2012-2013, three additional contracts were signed to supply a total of 71 Mi-17V-5 helicopters to meet the needs of the Indian Air Force.