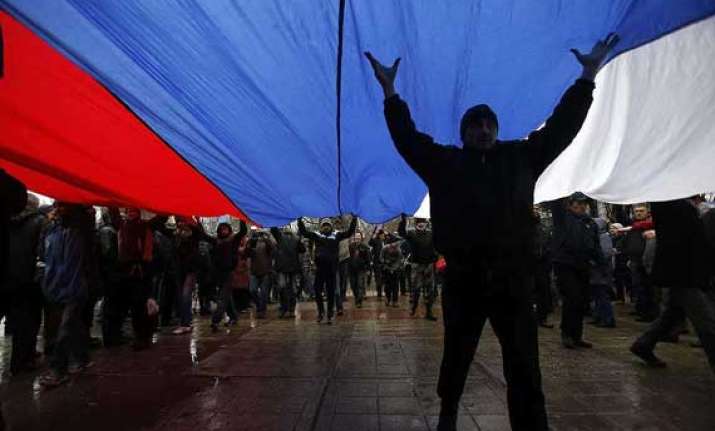 Moscow: Russia's parliament today gave President Vladimir Putin the go-ahead to send troops into Ukraine, despite a warning from Washington that such a deployment would results in "costs" for Moscow.
Putin's request was approved unanimously.
The stark escalation of the ex-Soviet country's three-month political crisis came amid growing instability in Ukraine's predominantly Russian peninsula of Crimea that has housed Kremlin navies for nearly 250 years.
Large swathes of the rugged Black Sea peninsula of nearly two million people are now under the control of pro-Kremlin militia who have hoisted the Russian flag over the region's government buildings and seized control of airports as well as television centres.
Putin had remained silent since Ukraine's parliament ousted pro-Kremlin president Viktor Yanukovych on February 22 and then appointed a new pro-Western government that aims to move the ex-Soviet nation of 46 million closer to the European Union.