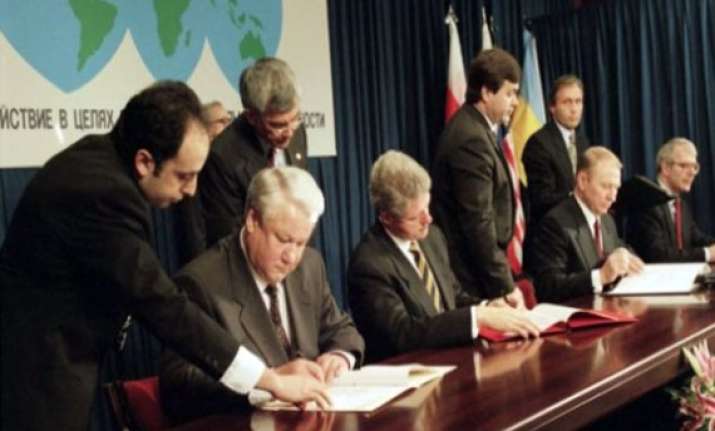 London/Paris: US secretary of state, British foreign secretary and Ukrainian interim foreign minister Wednesday urged Russia to honour the 1994 Budapest Memorandum.
"The Budapest Memorandum sets out the obligations of signatories in return for Ukraine giving up its nuclear weapons," John Kerry, William Hague and Andriy Deshchytsia said in a joint statement while meeting in Paris Wednesday.
"The memorandum also obliges the UK, US and Russia to consult in the event of a situation arising where the memorandum commitments are questioned," the statement said.
The US had conveyed an invitation to Russian Foreign Minister Sergey Lavrov, but he didn't attend the meeting, according to the statement.