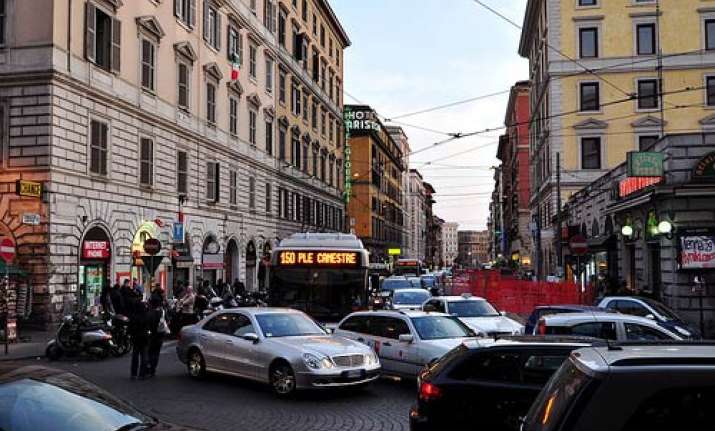 Rome, May 12 :  After internet rumours circulated about a reported forecast of a  self-taught seismologist Raffaele Bendandi predicting severe earthquake in Rome on May 11, thousands of workers and schoolchildren took the day off, but the quake struck neighbouring Spain.

The internet rumours said on May 11,  Rome will be razed to the ground by an earthquake that will shatter more than 2,000 years' worth of monumental architecture including the Colosseum, the Pantheon and St Peter's.

That brought  fear  among  hundreds of thousands of Romans, spooked by the reputed forecast of a self-taught seismologist who died more than 30 years ago.

The daily La Repubblica reported that applications from the capital's public employees for a day off – and, presumably, out – were 18% higher than for the same day in 2011.

Education officials said school attendances fell by  a fifth as parents decided it was better to be on the safe side, reports The Guardian.

The panic was set off by claims that Raffaele Bendandi, the "earthquake prophet", forecast a devastating tremor that would rip through the capital on 11 May. Bendandi, who was knighted by Mussolini, is said to have predicted several disasters, including the Friuli quake of 1976, which claimed almost 1,000 lives.

Reports of his forecast have gained credence from the awesome rumour-mongering capabilities of the internet; the fact that Rome is undeniably on the edge of a seismic region, and the lingering recollection that a non-specialist predicted the earthquake that devastated the central Italian city of L'Aquila two years ago.

But, according to the head of a foundation set up in Bendandi's honour in his native town near Bologna, it is all an urban – indeed, very urban – legend.

"I can state with absolute certainty that in Raffaele Bendandi's papers, there is no prediction of a earthquake in Rome on 11 May 2011," Paola Lagorio, the president of the Osservatorio Geoficico Comunale of Faenza, said last month. "The date is not there. The place is not there."