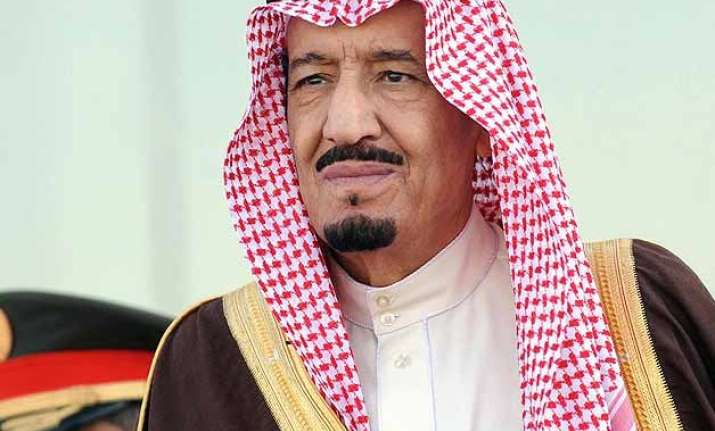 New Delhi: Most of the members of the Saudi royal family back a move to overthrow King Salman bin Abdulaziz Al Saud and replace him with his younger brother, a dissenting prince  has said.
According to daily published from United Kingdom has reported that  eight of the 12 surviving sons of Saudi Arabia's founding monarch King Ibn Saud are planning to replace King Salman, 79, the country's present ruler, who has not been well and keeping low with his 73-year-old brother Prince Ahmed bin Abdulaziz,  who is also a former interior minister.
According to the prince,who on the condition of anonymity has said, such a leadership change is also favored by the kingdom's religious leaders called the Ulama.
"The Ulama and religious people prefer Prince Ahmed – not all of them, but 75%," said the prince, himself a grandson of King Ibn Saud.
"Either the King will leave Saudi Arabia, like King Saud, and he will be very respected inside and outside the country," the prince told the daily.
"Alternatively, Prince Ahmed will become Crown Prince, but with control of and responsibility for the whole country – the economy, oil, armed forces, national guard, interior ministry, secret service, in fact everything from A to Z."
There are concerns over King Salman's health – he is reported to be suffering from Alzheimer's disease.
Among the hardest-hit countries by the drop in prices is the world's largest oil exporter, Saudi Arabia. The price of oil— the backbone of Saudi Arabia's economy — has fallen by about half since mid-2014. About 90 percent of the government's revenue comes from oil.
The IMF estimates Saudi Arabia will post a budget deficit of more than 20 percent of gross domestic product this year, amounting to between $100 billion to $150 billion.
The IMF's Middle East economic outlook report launched Wednesday said reforms in Gulf Arab countries that create more jobs and diversify economies outside of the oil sector are "all the more urgent."