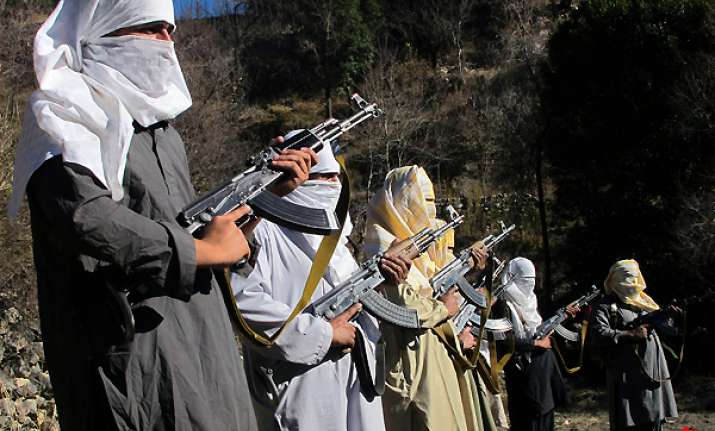 South Waziristan, Pakistan, Dec 16: American news agency  Associated Press has spent six days with fighters from the Pakistani Taliban near the Afghan border.

The Pakistani military claimed that the area had been brought under control after an army offensive two years ago.

But the rare trip to South Waziristan revealed the resilience of militants in the north-western tribal areas - some of whom are also battling American soldiers across the border in Afghanistan.

It also demonstrated that the insurgents - who once ruled much of South Waziristan from permanent bases with many hundreds of fighters - are now largely a guerrilla force there.

South Waziristan was once home to about 500-thousand people but its towns and villages are now mostly empty.

The population was told to flee ahead of a major Pakistani army offensive in 2009.

The army has declared victory, but most locals haven't returned. They do not believe official statements that their homeland is safe.

The Pakistani military remains in South Waziristan in force - but its men are often targeted in ambushes.

The army offensive in South Waziristan was launched after heavy American pressure, and was followed by operations in six of the seven tribal regions along the border.

At one point during the trip, the Pakistani militants presented young recruits - whom they called "trainee suicide bombers" - exercising on a flat piece of land in a deserted village surrounded by mountains.

Wearing masks, they staged the mock capture of a man wearing the uniform of a Pakistani soldier.

A commander - who went by the pseudonym "Tayab" - addressed the recruits, asking them if they were prepared to fight.

"We will sacrifice our lives, we will give our blood to defeat them (referring to the Pakistani army and US forces in Afghanistan) to make obstacles for them," Tayab told the recruits.

Eager to wipe out a haven for al-Qaida and protect American troops in Afghanistan, the US has supplied Pakistan with money, weapons and expert assistance for its campaign against the militants.

That co-operation has faltered badly this year amid a series of crises between the two nations, whose divergent interests in Afghanistan have proven hard to reconcile.