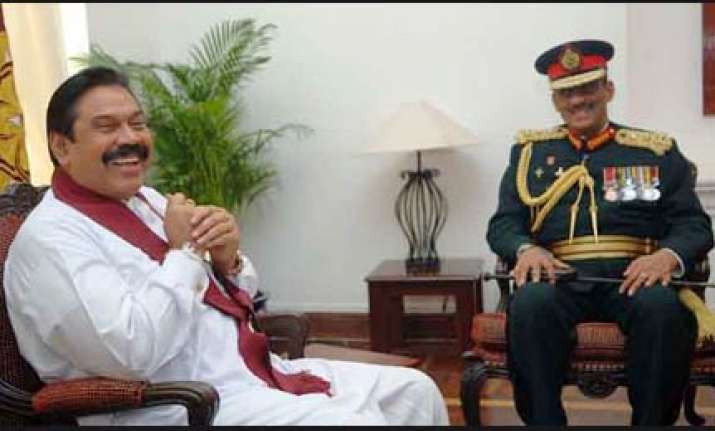 Dubbing ex-army chief Sarath Fonseka as a "fool", Sri Lankan president Mahinda Rajapaksa has ruled out an early pardon for the retired general, who is being court-martialled on charges of engaging in politics while in uniform.  
"He is a fool. On November 16 he was sitting right here (president's office in Colombo) and I asked him if he was interested in contesting (the presidential election) and he said, No, sir... I haven't made up my mind. Even on the day of his last visit he didn't tell me", Rajapaksa said.  
Rajapaksa said he had warned Fonseka not to dabble in politics because it was totally different from leading an army. "I told him that politics is not the army", Rajapaksa told Singapore's Straits Times. "I told him, whatever he might think, I know this game and I am going to win this election".  
"I could have stopped him (from) contesting, because he couldn't retire until I permitted him to. I could have just sat on his retirement request until after the nomination papers were filed... But I let him contest. I didn't want people to say I was frightened", he said.  
Rajapaksa also claimed that Fonseka was on "holiday" in China when the war against the LTTE was in its last days. PTI