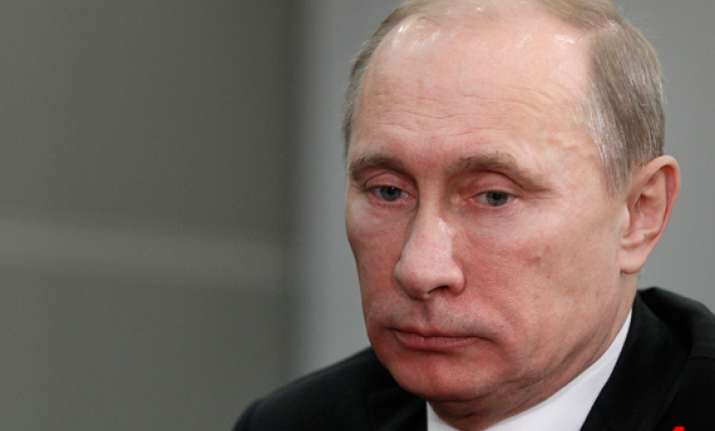 Moscow, Dec 8: Vladimir Putin has a choice between either embracing reform or tightening state control to preserve his dominance after losing support in Russia's elections and facing protests, analysts say.
 
Putin, currently Russian prime minister, plans to extend his 11-year rule of Russia by winning back his old Kremlin job in March presidential polls that now seem a far more challenging prospect than only a week ago. After his ruling United Russia's shock loss of 77 seats and roughly 13 million votes in Sunday's legislative polls, Putin's reputation for enjoying invincible popularity has been dented.
 
He now stands at a crossroads between tightening the screws or opening up his tightly controlled political system.
 
"Frustrations are clearly evident and, to a large extent, this weekend's election result may well turn out to be a game changer," said Chris Weafer, chief strategist at Troika Dialog investment bank in Moscow.
 
"People have made their views very clear and, as is the case everywhere, governments ignore such strong statements at their peril."
 
United Russia won less than half the vote, a sharp drop from over 64% in 2007, with many middle-class and young voters voting Communist out of protest at the party's monopolization of power.
 
The opposition insisted the results would have been even more dramatic in clean elections, while Western monitors said the vote was skewed in favour of the ruling party.
 
Putin himself has yet to comment explicitly on the protests although his spokesman Dmitry Peskov appeared to acknowledge some change was required.
 
"Certainly, people expect the Putin 2.0 version," he told the BBC Russian Service. "Obviously, the party would also have to undergo a period of renewal," he said.
 
However some analysts said it is impossible to expect that Putin, an ex-KGB agent who many blame for eroding civil liberties for last decade, will suddenly transform into a champion of reform. AFP Unfazed Putin files prez poll papers
 
Days after suffering a setback in the Duma polls and allegations of ballot rigging, Russian prime minister Vladmir Putin on Wednesday went ahead to file his nomination for contesting the March 2012 presidential election, following which he plans to swap places with incumbent Dmity Medvedev.
 
Meanwhile, the Soviet Union's last leader Mikhail Gorbachev on Wednesday said Russia should annul the results of the weekend's disputed legislative polls won by Vladimir Putin's ruling party and call new polls. "The leaders have to admit that there were numerous falsifications and rigging and the results do not reflect the will of the people," he said.