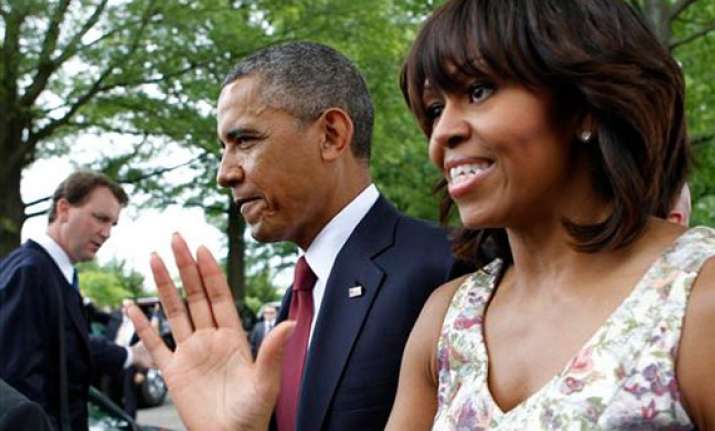 Arlington, Virginia, May 28: Fewer US soldiers are being killed in Afghanistan, according to the US president as he addressed a Memorial Day ceremony, adding "that's progress for which we are profoundly grateful."
Speaking at Arlington National Cemetery, Barack Obama said a transition was underway in the land-locked country "and this time next year, we will mark the final Memorial Day of our war in Afghanistan."
Obama said that Americans must honour the sacrifices of their fighting men and women, particularly at a time when the US combat role in Iraq has ended and the country's involvement in Afghanistan is winding down.
"Most Americans are not directly touched by war," he said. "As a consequence, not all Americans may always see or fully grasp the depth of sacrifice."
Obama spoke at the amphitheatre of Arlington National Cemetery after he placed a wreath at the Tomb of the Unknowns.
Keeping with a tradition he established earlier in his presidency, Obama stopped at Section 60 and walked among the graves of the war dead from Iraq and Afghanistan.