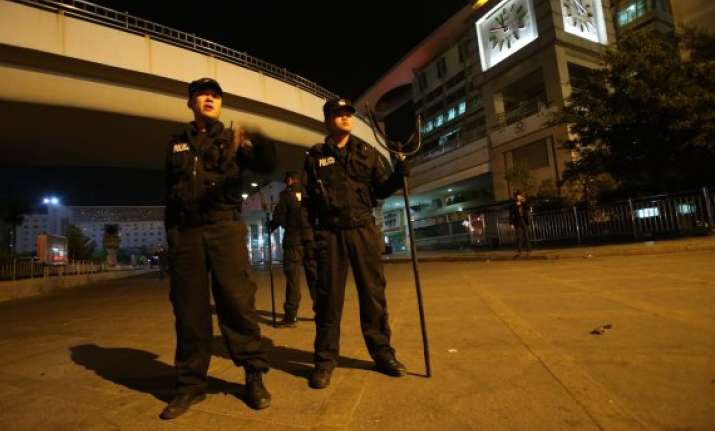 Beijing: Police shot dead a knife-wielding man during a routine anti-drug road check in southwest China's Yunnan province Friday, police said on Saturday.
The man suddenly took out a knife and began to attack the policemen when the they were conducting a road check on two vehicles rented by the man, and driven from Guangxi Zhuang Autonomous Region to the province's Funing county, Xinhua reported.
Four policemen were injured but in stable condition, according to the authorities.
Nine people, who were with the man, were detained and under investigation.
Knife attacks in China killed many people in China this year.