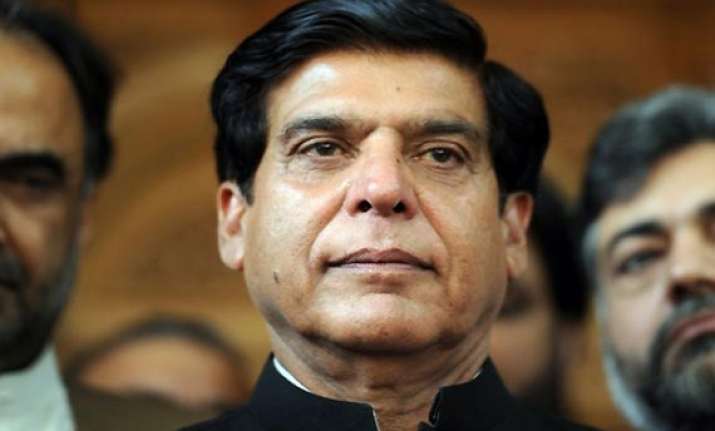 Islamabad, May 29: Pakistani authorities have cut off electricity and sought help from police to evict scores of politicians, including former premier Raja Pervez Ashraf, who are holding on to suites at a hostel for lawmakers despite their defeat in the May 11 general elections. 
The Secretariat of the National Assembly or lower house of parliament served notices to some 100 former lawmakers who were defeated in the polls, asking them to vacate the hostel by May 20.
At least 36 former lawmakers of the PPP are still occupying their suites, including former ministers and former premier Ashraf.
When the politicians failed to move out even after a week, the Capital Development Authority cut off power to their suites on Monday.
Some former lawmakers even complained to authorities after the lights went out, only to be told that the move was aimed at forcing them to vacate the suites comprising two bedrooms, a drawing room, a dining room and a lounge.  
The lawmakers pay only Rs 4,000 a month as rent for the suites and comparable accommodation in the heart of Islamabad would cost at least Rs 80,000 to Rs 120,000.  
The notice served to former lawmakers by the National Assembly Secretariat said they "must vacate the suites at the Parliament Lodges and the Government Hostel by May 20 after which suites will be vacated forcibly".
Even after the expiry of the deadline on May 20, some 100 members of the outgoing parliament were occupying suites at the Parliament Lodges.
Most of the former lawmakers who have refused to vacate their suites belong to the Pakistan People's Party, PML-Q, PML-N and Awami National Party.