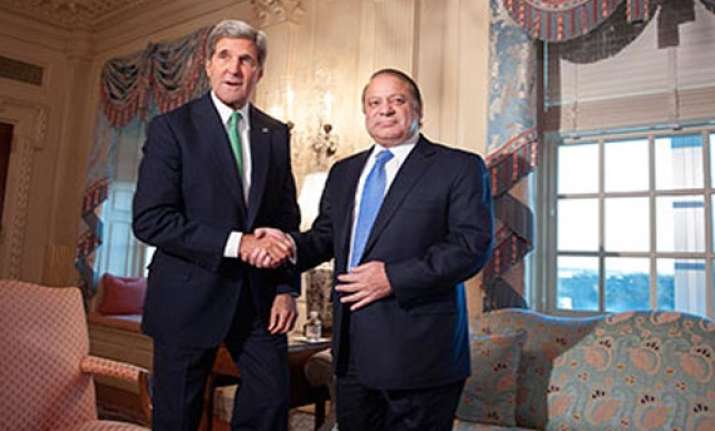 Islamabad : Pakistan Prime Minister Nawaz Sharif has said that his country wants greater trade with the US, and not more reliance on its aid.
In an hour-long address to the Pakistani-American community, the prime minister, on a four-day official visit to Washington, said that during his meeting with top US officials, he strongly advocated the case for more trade with the US, instead of reliance on aid, the Associated Press of Pakistan (APP) reported Tuesday.
"The US is Pakistan's largest trading partner - we want greater trade and want to remove road blocks in the way of expansion of trade," Sharif said.
He said both countries should work on the basis of equality and both should address mutual concerns.