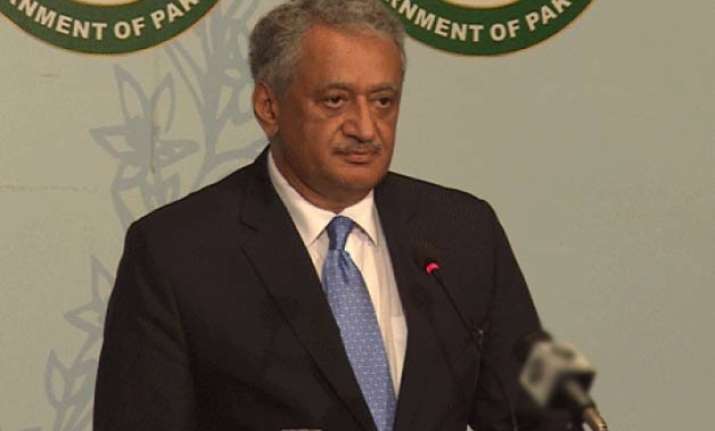 Islamabad: Pakistan today said it was following a policy of good neighbourly ties with India, even though the bilateral dialogue process has yet not resumed. 
"Pakistan is pursuing a policy of good neighbourly relations with all its neighbouring countries including India," Foreign Office spokesman Qazi Khalillulah said during the weekly press briefing here when asked to comment on Indian Prime Minister Narendra Modi's one year in office and his policies towards Pakistan. 
He said Prime Minister Nawaz Sharif attended the inauguration ceremony of Modi but the dialogue process between India and Pakistan has not yet resumed. 
Khalillulh said that the issue of peace process was also raised during the visit of Indian Foreign Secretary to Pakistan in March 2015. 
"We will, however, continue with our policy of good neighbourly relations with India," he said. 
He also said that Pakistan is cooperating with the international community to root out terrorism from the region and the world. 
On Afghanistan, Khalilullah said that Pakistan wanted an Afghan led and Afghan owned reconciliation process and is extending all possible cooperation to Kabul in that regard. 
He said Pakistan and Afghanistan are cooperating in different sectors including intelligence sharing.