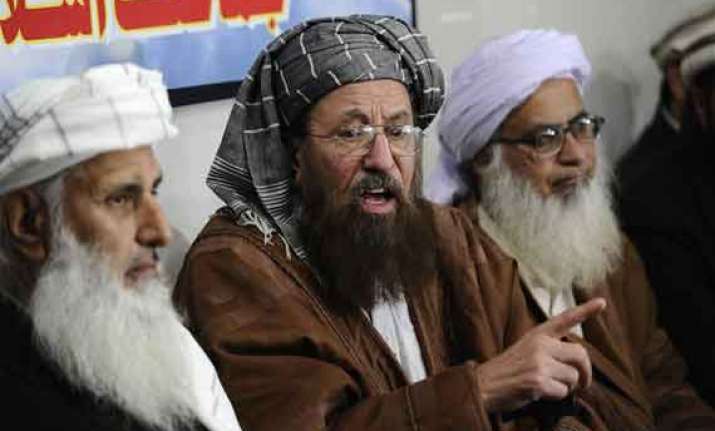 Islamabad: The much-anticipated peace talks between Pakistan's government and Taliban insurgents failed to begin on Tuesday.
A four-member panel appointed by Sharif said it had reservations about meeting with Taliban representatives because none of them appeared to have actual ties to the militant group.
Taliban leaders, who are believed to be hiding in isolated tribal areas of northwestern Pakistan, have appointed three prominent Islamic scholars to represent them at the planned talks.
"We would like to know the mandate given by the Taliban to this committee, the authority to discuss issues and make decisions, " Irfan Siddiqui, a member of the government committee, said in defending Pakistan's decision not to show up at the planned 2 p.m. meeting.
But Maulana Sami ul-Haq, a member of the Taliban's negotiating committee, accused the government of trying to "sabotage" its own peace effort before it got started.
"We waited three hours, but the government is backtracking," Haq said late in the afternoon. "The Taliban is ready for talks."
Both sides blamed the other for not starting the talks and it took the personal intervention of PM Sharif to get things back on track.
By the end of the day there was hope of a resumption of the process when both sides expressing their desire to move ahead, despite obstacles being placed in their way.
The Pakistan government is under pressure from the military to abandon talks and move ahead with a military operation.