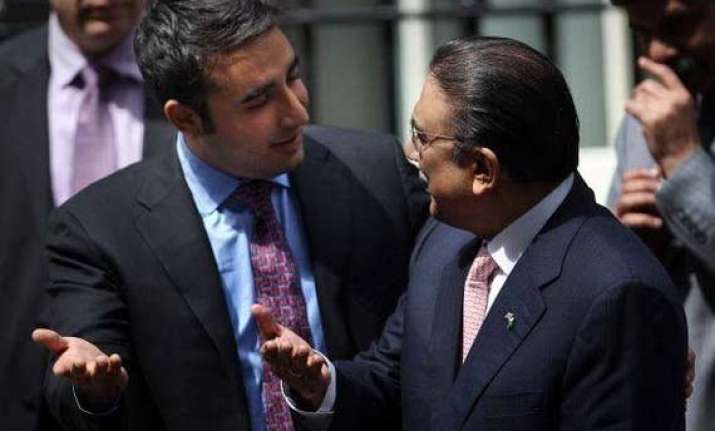 Lately in one of his statement, Bilawal Bhutto claimed to get back Kashmir with Pakistan,  that was widely criticised and now it seems their party has yet another moment of embarrassment.
Indian Hackers online squad 'Black Dragon' has backlashed on Bilawal Bhutto's remark by hacking Pakistan People's Party official website.
The Hackers have ridiculed Mr. Bhutto's idea of getting back every inch of Kashmir and claimed that Pakistan will never get back Kashmir.
The Homepage of the Party has been completely altered starting with an Indian Flag followed by a strip of funny memes.
Take a look....
Read the message here:
Hacked BY Bl@Ck Dr@GoN --==[[ Indian Hackers Online Squad ]]==-- --==[[ LOVE TO ALL INDIAN HACKERS OUT THERE ]]==--
Hello Mr. Bilawal Bhutto !!!
To Citizens of Pakistan, Pakistan's Army, Pakistan Peoples Party and Specially Mr Bilawal Bhutto.
Without any violence let me tell you that Pakistan will never Get Kashmir. This is the Truth. You Have to Accept it :)
Hackers made a spoof of with three images, one featuring Comedian Kapil Sharma and also PM Narendra Modi. Team of 'Black Dragon' have also played with the geographical aspects by showing Pakistan as part of India, with saffron colour over it, along with a warning message in Hindi, "Agli Baar Kashmir ki taraf Aakh Utha kae bhi dekhi na to Indian Map kuch Aesa Ho jye ga".
The site also carried a link to an audio message.
Bilawal's latest tweet on India has backfired, it says, "Another attack on LOC. seems India adopting Israle model vs Pakistan.Modi must realize we can retaliate unlike his victims from Gujarat."
Either way, Bilawal is fastly becoming a web sensation in India for all wrong reasons. Bilawal has donned the hat of a politician after the demise of her mother but his journey till now has not been inspiring.