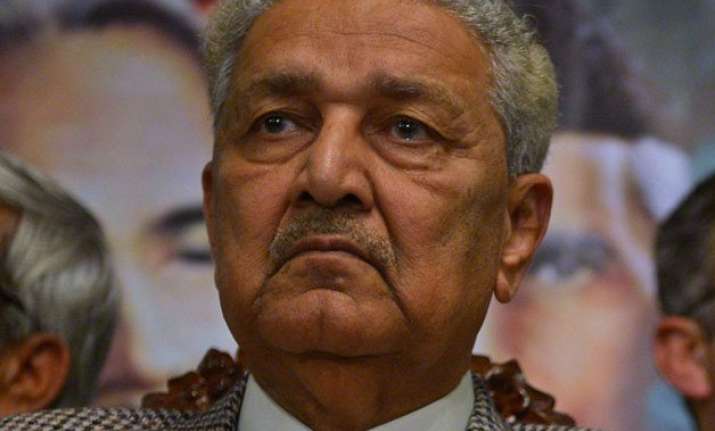 Islamabad: Disgraced Pakistani nuclear scientist, Abdul Qadeer Khan, said that former Indian President and missile man APJ Abdul Kalam was just an 'ordinary' scientist.
"India's missile programme was developed with the help of Russia and Dr Kalam didn't make a big difference in developing the missiles," Khan said.
Khan is known as the father of Pakistan's nuclear program.
During an interview to the BBC, he also said that he couldn't recall any major contribution made by Kalam in the fields of satellite technology, missile technology or astro-physics.
Khan's statement came at a time when India is mourning the sudden demise of its 11th President.
The Pakistani atomic black marketeer also declared Kalam's appointment as President of India in 2002 as 'undeserving'.
The then ruling BJP-led NDA government appointed Kalam as the President of India, Khan said, because he was a Muslim and the party wanted to lure Muslim voters.
Kalam passed away on Monday evening in Shillong. He collapsed while delivering a lecture at the Indian Institute of Management, Shillong.
Kalam had played a prominent role in 1998 nuclear weapons tests, Pokhran-II.
Kalam, in his two-decade stint in the space agency, he was responsible for the evolution of ISRO's launch vehicle programme, particularly the PSLV configuration.
Meanwhile, mortal remains of the former President were today flown to his hometown Rameswaram from here in a special aircraft, as people in the national capital bid an emotional adieu to the country's 'missile man'.
Kalam will be accorded a state funeral tomorrow at 11 am.