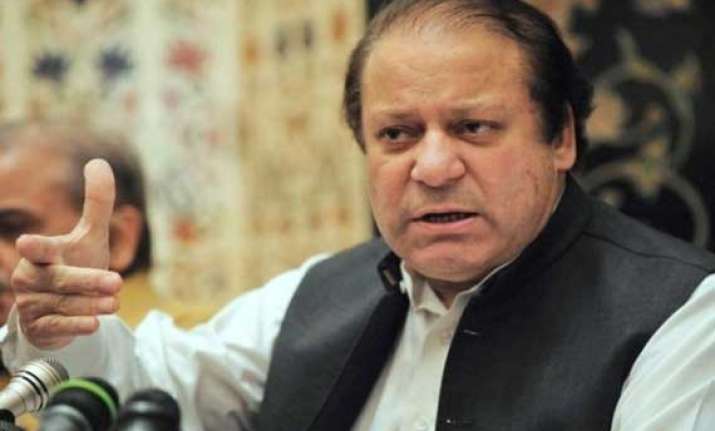 Islamabad: Pakistan was on edge today with protesters headed by Imran Khan and cleric Tahir-ul-Qadri insisting they will not accept anything short of Premier Nawaz Sharif's resignation, even as the government agreed to register a murder case against the embattled Prime Minister.  
Pakistan Tehreek-i-Insaf (PTI) chairman Khan and Pakistan Awami Tehreek (PAT) chief Qadri have snapped communications with the official negotiators after the fifth round of talks failed to produce any result last night.
"It has been decided that an FIR will be registered against Shahbaz Sharif, but he has decided that he will not resign," Khan said, adding that he will soon announce on the future course of action.
After talks with the government failed late last night, Qadri said, "I announce with regret that out talks with the government have failed. We will now shut the door on any further talks."
Qadri has termed today as a 'Day of Revolution' and promised to make a big announcement by the evening.  Amid mounting pressure from the protesters, Sharif chaired a high-level meeting in the capital to discuss the current political crisis, media reports said.  The meeting was attended by Minister for Information and Broadcasting Pervez Rashid, Minister Saad Rafique and Minister for States and Frontier Regions Lt Gen Retd Abdul Qadir Baloch.
It was decided in the meeting that neither the premier nor Chief Minister Punjab province Shahbaz will step down and the federal and provincial assemblies will also not be dissolved, Dawn News reported.
Meanwhile, softening its stand under pressure, the government today accepted a key demand of Qadri by agreeing to register a murder case against 21 people, including Prime Minister Sharif, for their alleged role in the clashes that killed 14 supporters of the cleric.
Later, media reports said the FIR was registered as per the demand of the families affected by the clashes in Lahore's Model Town area on June 17.
The Lahore Sessions Court hearing the case related to the clashes had ordered police to register a murder case earlier this month against 21 persons named by the Qadri-led PAT in its complaint.