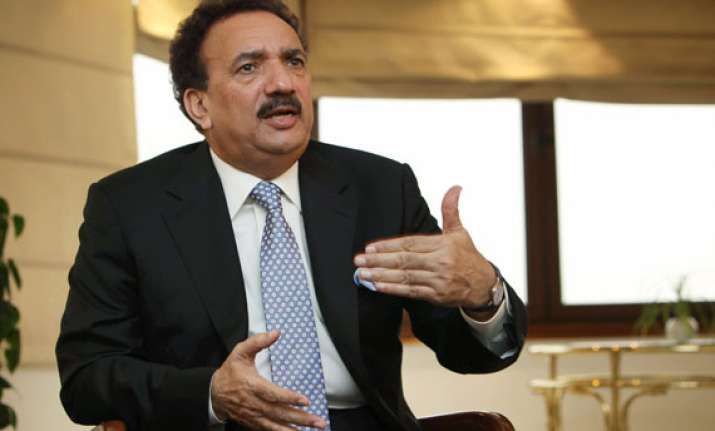 Islamabad, Feb 27: Pakistan Interior Minister Rehman Malik Wednesday demanded that India and Afghanistan clear their positions on the statement of Chuck Hagel, who took charge of the US Defense Department, that India finances troubles in Pakistan.
Malik told newsmen in Islamabad that he had asked Afghanistan President Hamid Karzai and Indian authorities to clear their positions on the matter, Xinhua reported, quoting local media.
"I ask Afghanistan to clear its position that it is not involved in any terrorist activity. We have done the best on our part. I hope proper clarification would be issued, otherwise I would demand apology from both India and Afghanistan," he added.
Malik also announced that his country has decided to ban from March 8 the illegal entry of people into its territory from Afghanistan, local media reported.
Pakistan and Afghanistan have over 2,000-km-long porous border and both countries routinely complain to each other about the failure to check illegal border-crossing.