Follow us on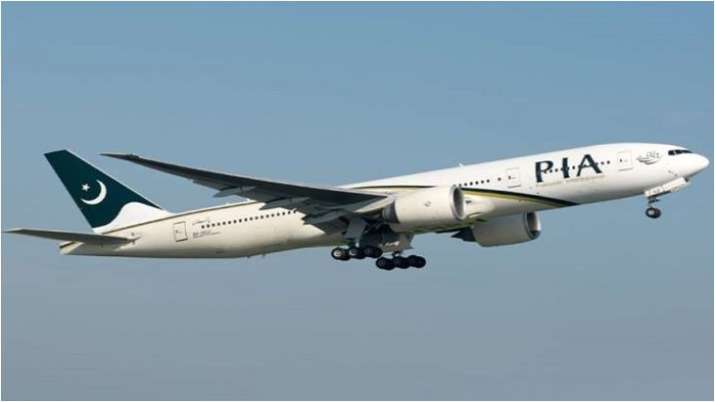 Pakistan International Airlines (PIA) flight which took off from Lahore for Karachi crashed near Karachi Airport on Friday noon. As per initial reports, the plane was carrying a total of 107 people including 99 passengers and 8 crew members which crashed just minutes before landing at the Karachi Airport. All the passengers, cabin-crew members in plane are feared dead. Reports say that some fault had occured in plane's landing gear due to which it collided with a building and crashed near Model Colony residential area.
It is being reported that cars which were parked in the residential area where the plane crashed caught fire following which fire tenders were rushed to the site. As many as 50 ambulances were also rushed to the crash site to shift injured to hospitals.
Pakistan airlines flight took off from Lahore International Airport ( Jinnah International Airport) at around 2 pm today and was about to land at Karachi airport just before it was about to land. It is also being feared that people living in the residential area where the Pakistani airlines flight crashed may also have received injuries as smoke was coming out from the region. All emergencies services have been rushed to the crash site.
The CAA sources said that its communication with the plane was cut off one minute before its landing. Several houses have been damaged in the area where the aircraft crashed.
A statement by the Pakistan Army's media wing Inter-Services Public Relations (ISPR) said that Army Quick Reaction Force and Sindh Pakistan Rangers reached the spot for carrying out rescue and relief operations alongside civil administration.
Minister of Health and Population Welfare has declared emergency in all major hospitals of Karachi after the incident, Dawn news quoted Meeran Yousuf, the media coordinator to the Sindh health minister, as saying.
Also, a huge crowd has gathered near the crash site in Karachi.
(With inputs from PTI)
ALSO READ | Air India begins bookings for domestic flights resuming Monday
ALSO READ | Protective gear for crew to aircraft deep cleaning - Airlines prepare to resume domestic ops