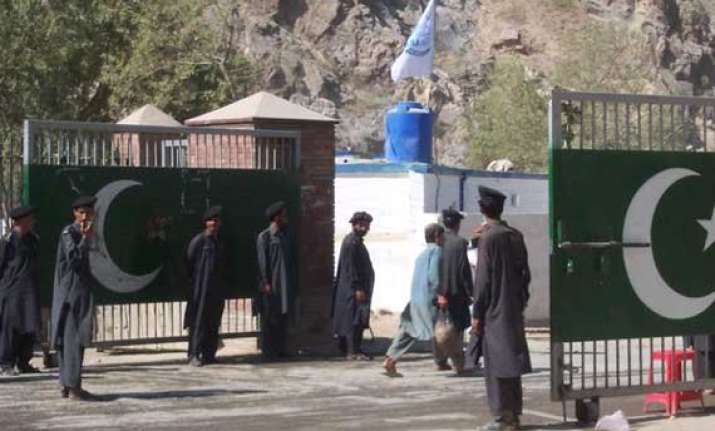 Islamabad: Pakistan said Monday that it is working with Afghanistan on a "comprehensive roadmap" for better bilateral relations, which will be free of mistrust and will focus on constructive engagement and economic cooperation.
Mistrust and blame game between Pakistan and Afghanistan over the years badly affected their bilateral cooperation on security matters.
Sartaj Aziz, Pakistan's top security adviser, who was on a one-day visit to Kabul Sunday, met Afghan President Ashraf Ghani Ahmadzai and other leaders.
He told reporters in Islamabad that both sides agreed not to allow anyone to use their territories against each other, according to Xinhua.
"It was agreed during my visit to Afghanistan that Pakistan will not allow its territory to be used and Afghanistan will not allow its territory," Aziz said.
Pakistan and Afghanistan have nearly a 2,200-km-long border, mostly porous, and both blame each other for loose control that enables militants to cross it.
Aziz said both sides also agreed to put in place a mechanism for better border management and discussions would be held how to manage it and how the two sides should monitor it.
The issue of bio-metric system, new routes and documentation could also come under discussion, he said.
"There will be a mechanism, on the local level, so the local commanders could talk if there is any issue, then higher commanders, then intelligence agencies, then at foreign policy level, the political level," he said.
He said both countries would have a comprehensive mechanism and a vision in which political interaction, military-to-military interaction, foreign policy interaction and people-to-people interaction would be enhanced.
"This mechanism is being evolved and a draft of standing operating procedure for border management has been prepared. These measures will address mistrust. We will build economic and trade cooperation on their basis," Sartaj said.
He said these issues would be discussed in coming days and would be finalized during the visit of Ahmadzai to Pakistan.