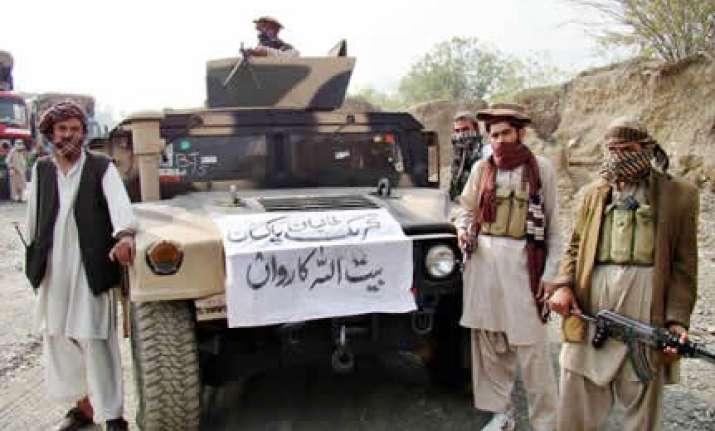 Militant groups like the Jaish-e-Mohammad and Lashkar-e-Tayiba that were originally set up by the Pakistani military to wage a proxy war against India have "slipped" from their control and are now allied with Taliban and Al Qaeda to overthrow the Pakistan government, a media report has said.
Pakistani Interior Minister, Rahman Malik, has admitted that extremist groups are entrenched in the southern portion of the nation's most populous province. "They — Lashkar-e-Janghvi, the Sipah-e-Sahaba Pakistan and Jaish-e-Mohammad — are allies of the Taliban and Al Qaeda," Malik said.
Ninety-five people were killed in two Lahore mosques belonging to the minority Ahmedi sect last week when militants attacked them. Groups that were originally set up in Pakistan by the military to fight against India, especially in the southern part of Punjab, are now no longer in control of the military and have linked up with a militant groups including the Taliban, which are trying to overthrow the state.
"The province is a major recruiting area for the army, and many of the militant groups there were created by the state decades ago and have been fostered since as arms of Pakistan's enduring anti-India strategy," the New York Times, said.
"To a large degree, they have slipped from the control of their handlers in the military and intelligence services, according to Western diplomats and Pakistani security experts," it added. The groups mentioned by Malik are now being broadly described as the Punjabi Taliban and also includes Lashkar-e-Tayiba, which was behind the Mumbai Massacre and other terror attacks in India.
"Like the others listed by Mr.Malik, Lashkar-e-Taiba has been banned by the state, but continues to operate under a different name and apparently with the blessing of the military," NYT said. The Times also pointed out that the remarks by Malik "were exceptional because few Pakistani politicians have acknowledged so explicitly the deep roots of militancy in Pakistan."
"They also highlighted the seeming impotence of the civilian government to root out the militant groups even in Punjab Province," the Times added, noting that admission indicated that "decades of state policy to nurture extremism had come home to roost in the very heart of the country." PTI