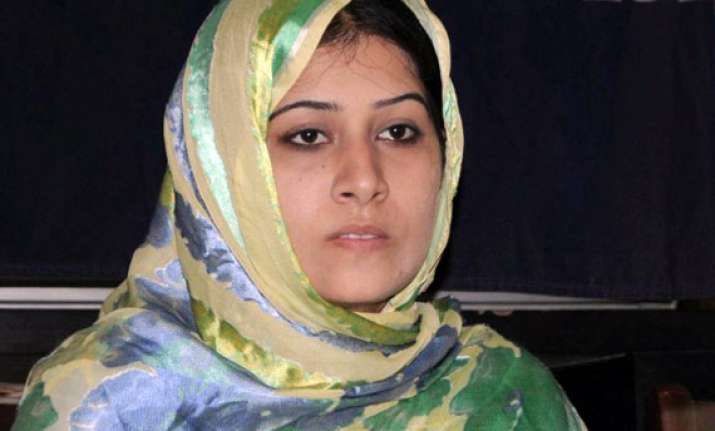 Islamabad, Mar 26: Pakistan's Supreme Court today directed authorities to keep two Hindu women who were allegedly abducted and forcibly converted to Islam in a women's house for three weeks so that they could have time to decide their future independently and in a free atmosphere.
A three-judge bench led by Chief Justice Iftikhar Chaudhry ordered police officers to escort Rinkle Kumari and Lata Kumai, who were produced in court, to the Panah women's shelter in Karachi.
The bench, in its order, observed that though Rinkle and Lata had performed 'nikaah' and joined their husbands, there were allegations of forced conversion.
It said there was apparently a lot of pressure on both women from their parents and courts.
After recording the statements of the women during in-camera proceedings, the bench came to the conclusion that they required time, free from pressure, to decide about their future.
The apex court adjourned the case till April 18.  The bench was hearing a constitutional petition filed by the Pakistan Hindu Council against the alleged forced conversion of the women.
Rinkle, who purportedly adopted the name Faryal Bibi, and Lata, who purportedly assumed the name Hafsa Bibi, had earlier told lower courts in Karachi that they had converted voluntarily and married Muslim men.
Both women belong to the southern Sindh province.  Qadir Khan Mandokhail, the counsel for Rinkle's mother Sulachana Kumari, told PTI that the apex court had decided to record the statements of the two women during in-camera proceedings as the appeared to be confused and under pressure.