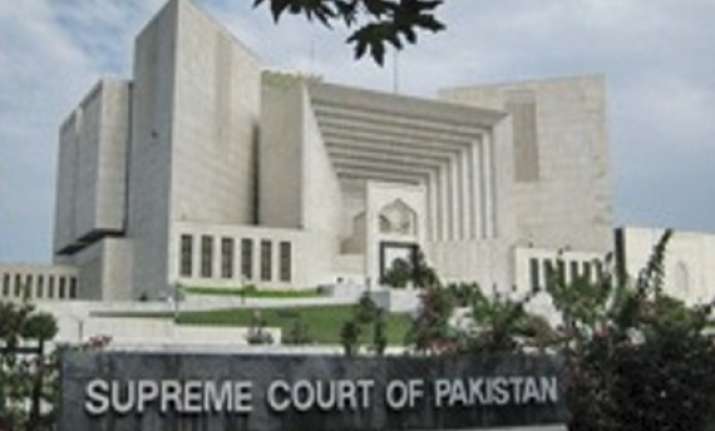 Islamabad, Jun 15: Pakistan's Supreme Court today formed a committee to probe a TV news channel's controversial interview with real estate tycoon Malik Riaz Hussain, who has acknowledged paying Rs 342.5 million to the Chief Justice's son to influences cases in the apex court.  
A meeting of all judges of the Supreme Court, chaired by Chief Justice Iftikhar Chaudhry, watched behind the scenes footage that showed two anchors discussing questions with the tycoon and coaching him on answers for the interview.  
The two-hour interview was aired live on Wednesday and is unclear who leaked the behind the scenes footage totalling about 30 minutes.
Besides constituting a two-judge committee to probe Hussain's interview with Dunya TV channel, the judges directed the Pakistan Electronic Media Regulatory Authority (PEMRA) Chairman to submit a report on the issue.  The committee, comprising Justices Jawwad Khwaja and Khilji Arif Hussain will give recommendations for further action, if required.
The judges expressed "faith and determination in maintaining and further strengthening the independence of the judiciary" to ensure free, fair and impartial dispensation of justice.
The Chief Justice questioned the PEMRA Chairman about the role of PEMRA about "preventing the telecast of contemptuous and scandalous material against the judiciary".  The Chief Justice observed that "whatever conspiracy against the judiciary was hatched, had been unfolded".  
He asked the PEMRA Chairman about action being taken against TV programmes that commented on the judiciary.  "Don't you see what has been happening on TV on a daily basis," he questioned. He contended that under the Constitution, such things could not even be discussed in parliament.