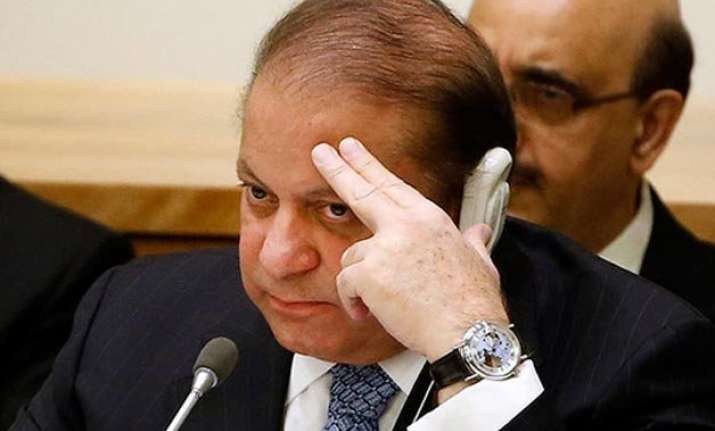 Washington: Pakistan's PM Nawaz Sharif is reported to have shortened his US visit from five days to three days.
Sharif's Chicago visit as scheduled on Oct19th got cancelled amid fears that the PTI may turn it into a protest, as it happened in New York last month when the finance minister had visited to a mosque for Eid prayers.
Sharif will now arrive in Washington on Oct 20 and would be leaving for home on Oct 23. On Oct 22, Sharif will meet US President Barack Obama at the White House
To prevent certain circumstances, the organisers have planned a community meeting in Washington on Oct 23. The Chicago meeting was planned in cooperation with Pakistan Embassy and the local chapter of PML-N.  
At the moment, there is a discussion going on that Pak army chief may visit Washington in the coming month.
"We are in regular contact with the government of Pakistan on a range of issues as we prepare for the visit on Oct 22 of Prime Minister Sharif. We'll decline comment on the specifics of these discussions," said a US official to "The Dawn".
Meanwhile, Sharif's adviser on Foreign Affairs and National Security Sartaj Aziz in Islamabad had said that Mr Sharif would discuss the stalled dialogue between Pakistan and India with the US president. "A number of other issues would also be discussed," he added.
Sharif will also have a meeting with US Secretary of State John Kerry at the State Department and will also address a think-tank, the US Institute of Peace.