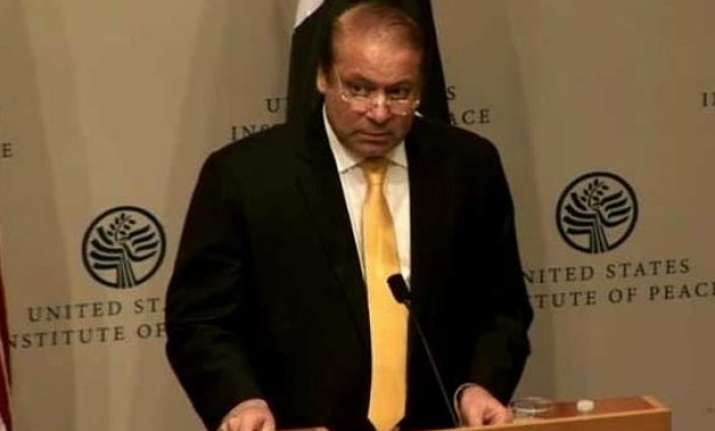 Washington: Pakistani Prime Minister Nawaz Sharif was heckled by a Balochistan supporter during his speech at the US Institute of Peace, , a prominent independent think-tank in Washington.
The protester demanded to free the restive Balochistan province where activists say army is engaged in abductions, torture and killings.
As Sharif began delivering his address at the US Institute of Peace, the supporter raised slogans including "Free Balochistan" besides calling him a "friend of terrorist (Osama) Bin Laden".
The man was also holding a poster that read "Free Balochistan".
Here you can watch the video: