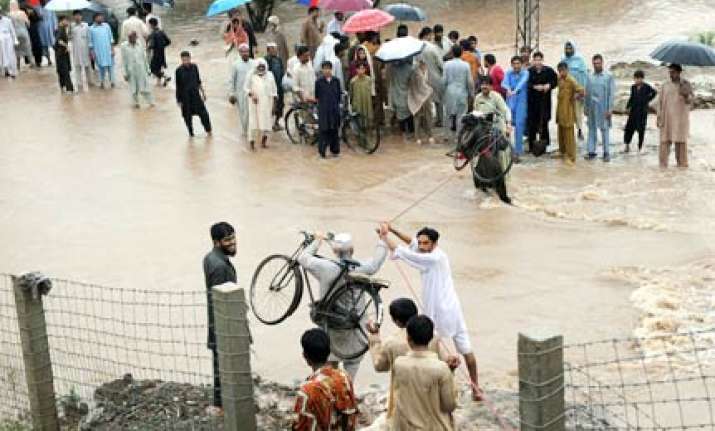 Karachi: Pakistan's Hindu community has called for deployment of army in the flood-affected areas of Sindh province to safeguard the lives of thousands of Hindus allegedly being looted by the locals.  
Addressing the media at the Karachi Press Club, Pakistan Hindu Council chief Ramesh Kumar appealed to the government to move in the army in affected areas.  
"Our families are being targeted at gun-point by the locals of their localities. About 95 shops and 50 houses have been ransacked and looted by the miscreants," the News quoted Kumar, as saying.  
Kumar said that those who were evacuating the areas for safe places were also being targeted and their vehicles were being looted. He said that the situation was out of control as the police had abandoned the area, and there was no one to help the affected people.