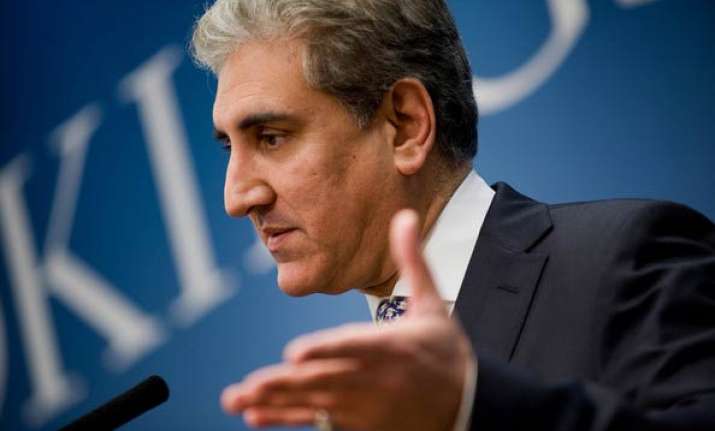 Islamabad, Dec 26 : Former Foreign Minister Shah Mahmood Qureshi on Sunday launched a scathing attack on the government's handling of Pakistan's nuclear programme, claiming President Asif Ali Zardari's statement on "no first use" of atomic weapons against India had undermined national security.

Qureshi, who recently joined Imran Khan's Pakistan Tehrik-e-Insaf party, contended that a foolproof security system had been put in place for the country's nuclear assets. 
However, policy options and persons in the government making decisions posed a threat to the nuclear programme, he claimed. 
Addressing a large rally organised by the Tehrik-e-Insaf in Karachi this evening, Qureshi repeatedly targeted Zardari for his handling of nuclear issues, particularly those related to India.

Qureshi said he first developed differences with Zardari on nuclear issues when the President said shortly after the Pakistan People's Party came to power in 2008 that the previous military regime and former Foreign Secretary Riaz Mohammad Khan had assured Washington that Pakistan would not pose any obstacles to the India-US civil nuclear deal "My conscience did not accept it.
Riaz Mohammad Khan had retired but I contacted him about what Zardari had said and asked him if the past government had given such an assurance.  Khan said this was a white lie and that he never gave such an assurance," Qureshi claimed.

He then pointed out that Zardari - while addressing a media summit in November 2008 - had said that there would be "no first use" of nuclear weapons by Pakistan against India.

"If this is done, then Pakistan's (nuclear) programme and deterrent value will be negated and the Pakistani people will not allow it," Qureshi said.