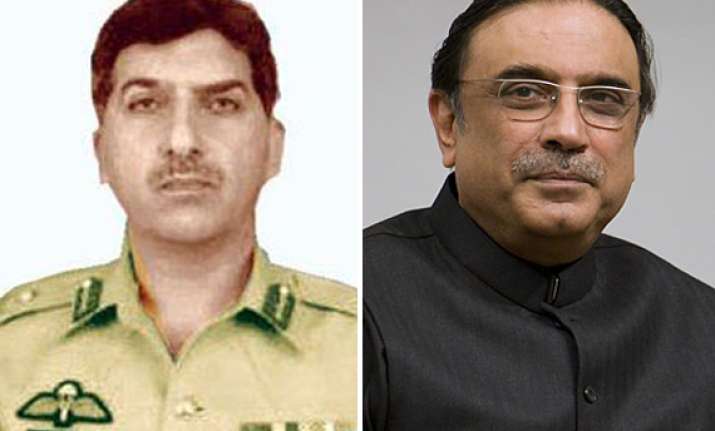 Islamabad, Dec 21: Just days after a legal petition was filed seeking the ouster of the ISI chief, the Pakistani military today refuted businessman Mansoor Ijaz's claim that Lt Ahmed Shuja Pasha had travelled to some Arab countries in May to discuss a move to remove President Asif Ali Zardari. 

Referring to a blog on the website of the British newspaper, The Independent, which had quoted Ijaz as saying that he had learnt from US intelligence sources that ISI chief Pasha had received the go-ahead from Arab countries to oust Zardari, the military denied the controversial Pakistani-American businessman's assertions. 

"It has been said that the (ISI chief) met senior Arab leaders and asked permission for a military coup in Pakistan. 

The story has been published without verification at any level," the Inter-Services Public Relations said in a statement.

"Contents of the article are strongly and categorically denied. A legal notice is being served to the newspaper to retract the story and apologise," it said. 

Describing the contents of the blog published on December 13 as "false", the statement said the ISI chief had not met "any Arab leader between May 1 and 9, 2011" - the period immediately before and after the May 2 US military raid that killed Osama bin Laden in the Pakistani garrison town of Abbottabad.

The ISI chief's "other visits to the Kingdom of Saudi Arabia and UAE only, prior to or after this period, were part of routine intelligence sharing activity, during which he interacted with his counterparts only", the statement said. 

Incidentally, a petition seeking the immediate removal of Pasha had been filed in the Supreme Court here on Monday, alleging his involvement in efforts to oust Zardari.