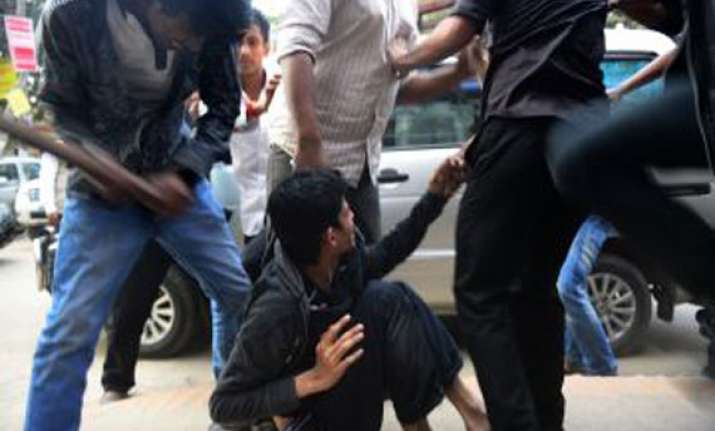 Dhaka, Feb 18 :  One man has died in a crash after activists with Bangladesh's largest Islamic party Jamaat-e-Islami chased a vehicle carrying passengers during a nationwide general strike to denounce a war crimes trial.
The driver lost control of the vehicle and it overturned while protesters were pursuing it Monday in Dhaka, local media reported, citing witnesses and police. One man died and another passenger was injured.
The Jamaat-e-Islami party has enforced the strike in Dhaka to oppose an ongoing war crimes trial. Party leaders stand trial for their roles in the nation's 1971 independence war against Pakistan.
Some protesters who oppose the strike have been urging people to defy it, and many vehicles were on the streets Monday. Authorities have kept schools and colleges open, and many businesses have reopened.