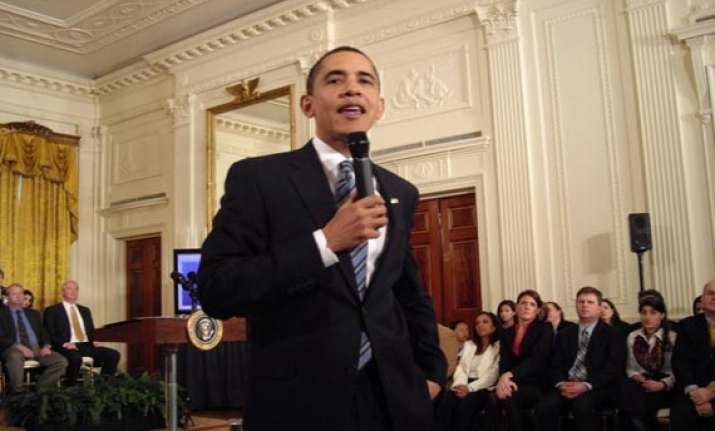 Washington : US President Barack Obama Monday defended his signature health care reform, promising "tech surge" to fix the widespread problems of its new online health insurance marketplace and get millions of uninsured Americans enrolled for coverage.
Obama made his first public remarks addressing the Affordable Care Act, often dubbed as the ObamaCare, since its centerpiece, the online healthcare exchange opened for business Oct 1, has been undergoing website glitches and under strong criticism, Xinhua reported.
Speaking in the Rose Garden of the White House, Obama said " nobody is madder" than him about the fact that the online insurance marketplace "has not worked as smoothly as it is supposed to work".
"And there's no excuse for the problems," he added.