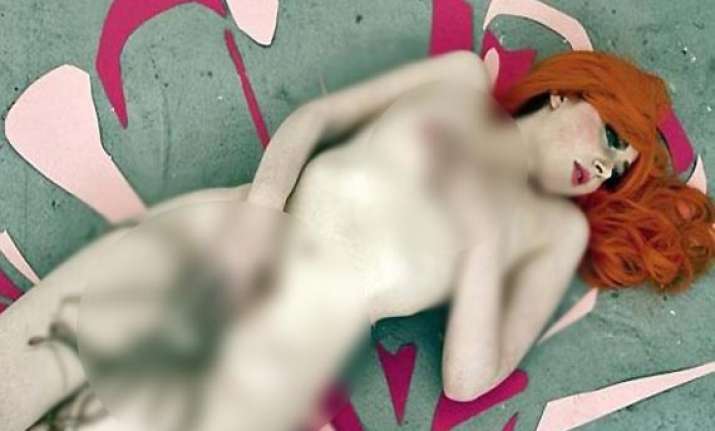 Wellington: Stephanie Key, the 20-year-old daughter of New Zealand Prime Minister John Key, posed nude in several self-portraits on public display to promote Paris Design Week.
A student at the Paris College of Art, Stephanie's photos are among the few pictures selected to promote the art show which will be open to the public in September.
Her private parts, however, are aptly covered by McDonald's burgers and French fries in one photo.
In another picture, a sushi is strategically placed on top of her breasts and an octopus covers her genitalia.