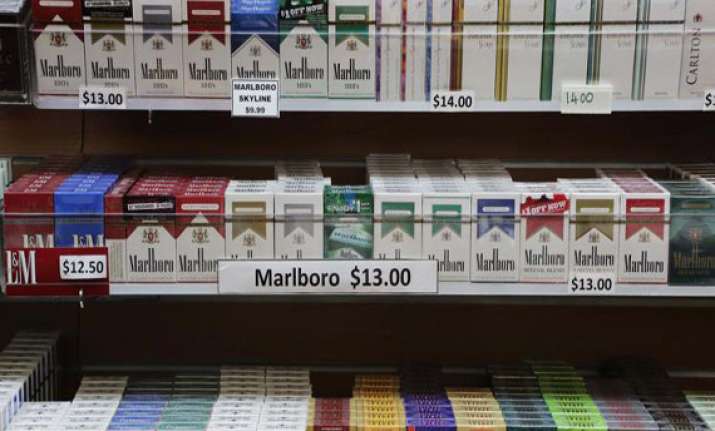 New York : Smokers younger than 21 in the nation's biggest city will soon be barred from buying cigarettes after the New York City Council voted overwhelming Wednesday to raise the tobacco-purchasing age to higher than all but a few other places in the United States.
City lawmakers approved the bill—which raises from 18 to 21 the purchasing age for cigarettes, certain tobacco products and even electronic-vapor smokes—and another that sets a minimum $10.50-a-pack price for tobacco cigarettes and steps up law enforcement on illegal tobacco sales.
"This will literally save many, many lives," said an emotional City Councilman James Gennaro, the bill's sponsor, whose mother and father died from tobacco-related illnesses. "I've lived with it, I've seen it ... but I feel good today."
Mayor Michael Bloomberg, who is a strong supporter of the tough smoking restrictions, has 30 days to sign the bills into law. The minimum age bill will take effect 180 days after enactment.