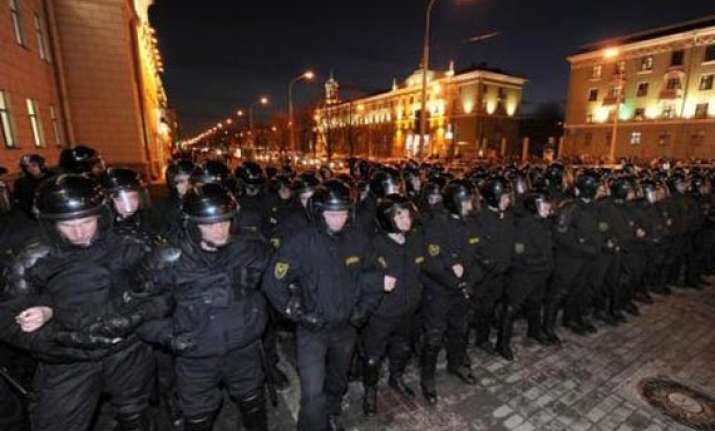 Moscow, June 14: The Belarusian authorities have found a new "target" in a campaign against free-living citizens, by persecuting naturists at an unofficial nudist beach outside the capital Minsk, a media report said.
Riot police demanded that nude beach-goers at Minskoye More reservoir must cover up, claiming going naked equates to "hooliganism", the Belarusian edition of Komsomolskaya Pravda said.
Police also fined several people, including at least one woman who was made to pay 300,000 Belarusian rubles ($35) for sunbathing in the raw, the daily said.
Police picked out offenders by filming the beach and then studying the footage.
Naturists have gathered at the beach at Minskoye More for more than a decade, but the site has never been formally authorised for it by the authorities.
Police have taken action against nudists in previous years, but usually just gave verbal warnings until recently.
"Are you a Belarusian citizen? Obey the law, put some trunks on," officers at the beach shouted through a megaphone last year, Komsomolskaya Pravda said.
Some nudists protested at the time by going into the water and staying there until police lost interest and went away, the report said.
Belarus, governed by President Alexander Lukashenko, is known for state micromanagement of public life and intolerance of any sign of disorder, dissent or free-thinking by its citizens.
Lukashenko prohibited some 13,000 timber industry workers from retiring last December, and in 2011 banned all unsanctioned public gatherings.
The latter move was aimed against opposition flashmobs that saw people gather in public just to stand in silence or clap hands - activities that now require an official permit in Belarus if they involve more than three people.